An existing park neighbouring the current Domain Interchange in Melbourne will be redeveloped and expanded, reclaiming part an adjacent road and car park, under designs recently released by the Victorian government.
Hassell are responsible for the design of the enlarged Albert Road Reserve, which borders St Kilda Road. The design calls for parkland featuring largely native species, barbeques and a picnic shelter.
The proposed design will expand the existing park, which is currently encircled by Albert Road, to south toward Kings Way. It will reclaim the existing car park in the centre of Albert Road as well as the road way to the east of the existing park, which is currently closed for the construction of the Metro Tunnel. The west part of Albert Road between St Kilda Road and Kings Way will be retained. The park will swell half a hectare in size as a result.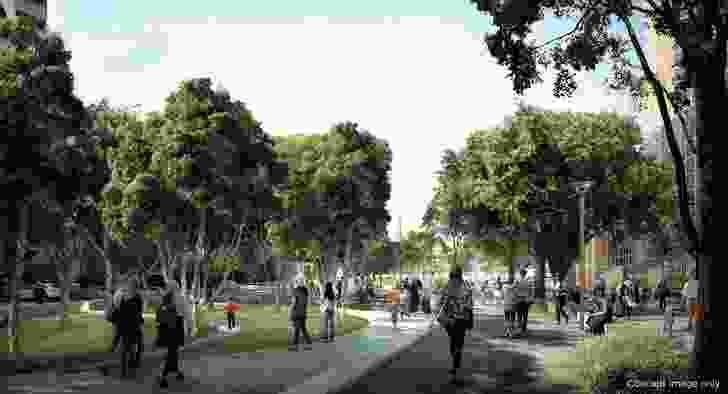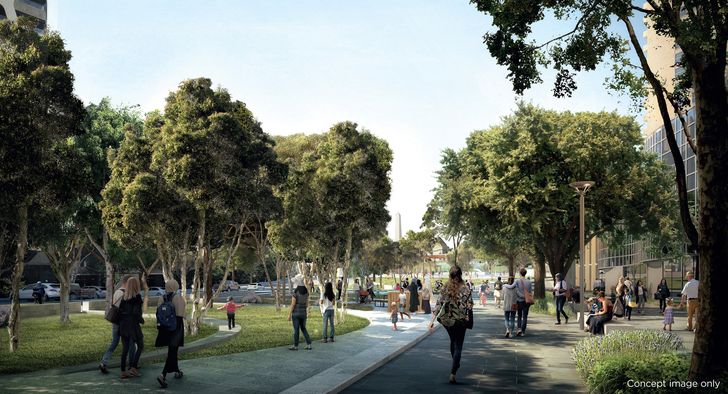 The park was closed to the public in 2017 as construction began on what was at the time known as Domain station, now re-named Anzac Station, which is one of five to be designed by Hassell, Weston Williamson and Partners and Rogers Stirk Harbour and Partners as part of the Cross Yarra Partnership consortium delivering the $11 billion rail project. Hassell are also the project's landscape architects.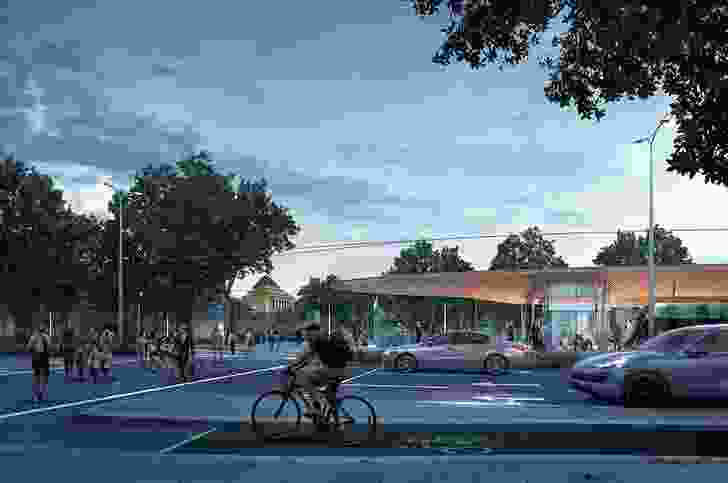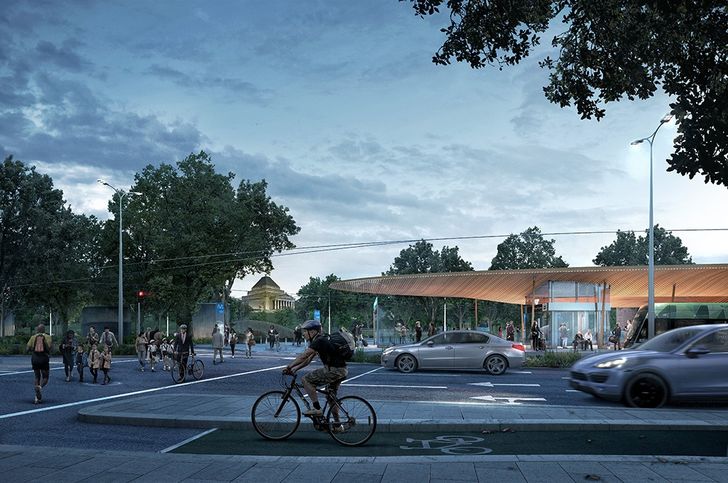 Pedestrians will be able to access the new station, the Shrine of Remembrance and the Royal Botanic Gardens via a new underground concourse accessible from within the park.
Anzac Station will be the first heavy rail connection in the St Kilda Road area, and it is estimated that 40,000 people will use the station daily by 2031.
The existing Albert Road Reserve is home to the South African Soldiers' Memorial – an obelisk commemorating Australian soldiers who fought in the Boer War. The memorial was dismantled and will be reassembled in the new park.
In a statement, local state MP Martin Foley said, "The Albert Road parkland will boost the amenity of the area and give workers and public transport users convenient access to Anzac Station."
The Metro Tunnel project is expected to be completed by 2026. A large number of trees along St Kilda Road are slated for removal. Following community consultation and a refined project design, however, the number will be reduced from 170 to 95.
Related topics