Ed Wall is academic lead of the landscape architecture and urbanism programs at the University of Greenwich in London and a director of Project Studio, a platform for design and research collaborations. Wall recently co-edited, with Tim Waterman, the publication Landscape and Agency: Critical Essays.
Liam Mouritz: What drew you to academia as your form of practice?
Ed Wall: My interest in landscape architecture and urban design has always been more focused on questioning whatis going on around me and what could happen in the future, which is essentially the work that I now do in the academic world. After initially practising on public realm projects in the UK, I began to realise I was less equipped to deal with bits of cities, such as buildings and infrastructure, than I was working with open space. After studying urban design in the US, I gained a deeper understanding of the processes of cities and became increasingly interested in teaching and research. I found that I was more effective experimenting and speculating as an academic than I was working in commercial practice. The university provides me with the freedom to explore the limits of landscape architecture and develop projects that investigate issues that are often difficult to confront through a client's brief.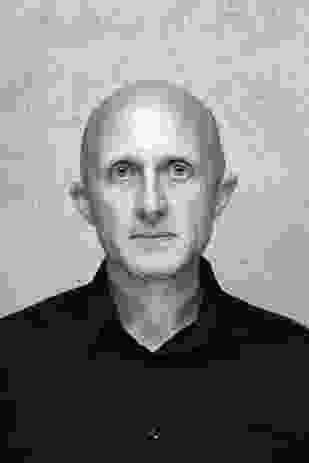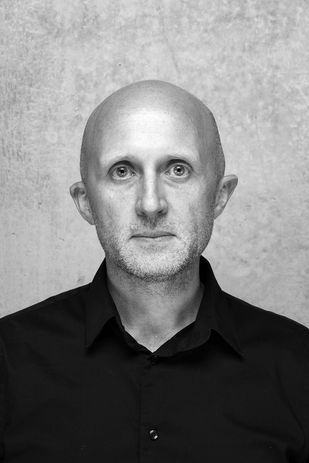 Recently, architects throughout the world have "declared" a climate and biodiversity emergency. What are the skills that will allow emerging landscape architects to engage these big global issues?
I think above all it's important to instil confidence in young designers and encourage them to develop their role in making change rather than fitting into "jobs." A great example of young designers doing this is the London-based group The Decorators, an innovative collective designing interventions that choreograph a variety of possible uses. Recently, some colleagues and I involved in the broader teaching of designing landscapes here in Europe – Alfredo Ramirez, Lindsay Bremner and Tim Waterman – got together to discuss our response for "Architecture Education Declares," exploring how architectural education can engage with issues around climate change, ecological crisis and urban inequity.
If the prevailing ways of commissioning projects and getting them built – often unfolding over several decades – struggle to address some of these issues, then it can be difficult for landscape architects who are keen to inform social and ecological change through their work. At Greenwich, we are currently developing design briefs that focus on how we might design for direct action, working within a range of time frames and strategies to impact larger social and environmental change. Designers have unique skills that can be scaled up from initial actions – such as protesting on streets – to reconfigure wider infrastructures.
As well as cultivating an activist mentality, do you think designers should involve themselves more in key decision-making processes through the public sector?
Yes. Sometimes when working in landscape architecture, the terms and conditions are set and trajectories of projects are cast before we as practitioners are involved. In the UK, with the reduced funding that local councils have had over the last ten years, there have been fewer roles within government for professionals such as landscape architects. There has recently been an interest in challenging these constraints, with organizations like Public Practice pairing emerging designers with different government institutions. Additionally, in London over the past two decades, there have been some brilliant landscape architects working in the Greater London Authority. If we are to address larger environmental and social questions through policy as well as projects, then these are some of the roles landscape architects should be aiming for.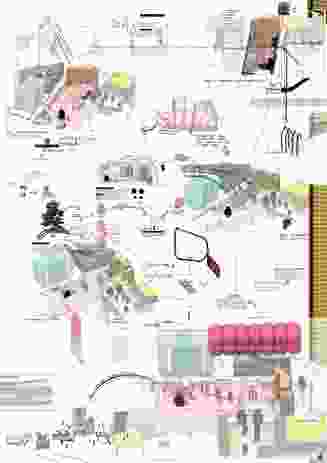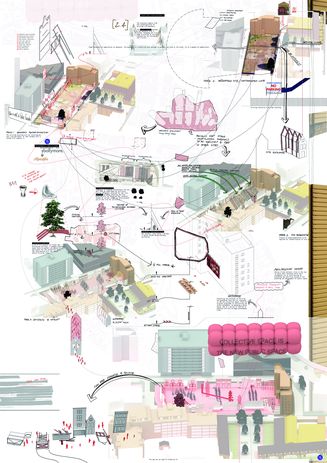 You have written about Occupy LSX and its contestation of space in London in 2011. What are some of the lessons here that could be useful for landscape design?
The camp of Occupy LSX provides an example of what anthropologist Barbara Bender calls "other landscapes." These landscapes lie beyond what we are commonly asked to design as practitioners. The communal occupation of a space at the foot of London's St Paul's Cathedral facilitated the emergence of multiple narratives, contestations and debates – an occupation that was denied in the adjacent privately owned space of Paternoster Square. I felt that Occupy LSX stood in contrast to common approaches to designing landscapes as beautiful scenery – landscapes where outcomes are less concerned with potentials of accessibility, openness or collective interactions.
My writing about Occupy LSX reflects my interest that landscape architecture operates within particular politics and economies where clients have certain reasons for making decisions that aren't usually concerned with the many different agendas that other people have. However, I hesitate to be critical of landscape architecture practice in isolation, as this is a wider systemic issue. Instead, I am interested in equipping students with the ability and drive to consider what other kinds of landscapes might be possible. At Greenwich, we expect students to deal with critical social and environmental concerns, but we are also aware that we are training landscape architects who need to be skilled in designing spatial projects. As landscape architects, we can inform larger-scale change that confronts specific issues by combining rigorous research with considered spatial proposals – going beyond simply moving chairs around on the sidewalk.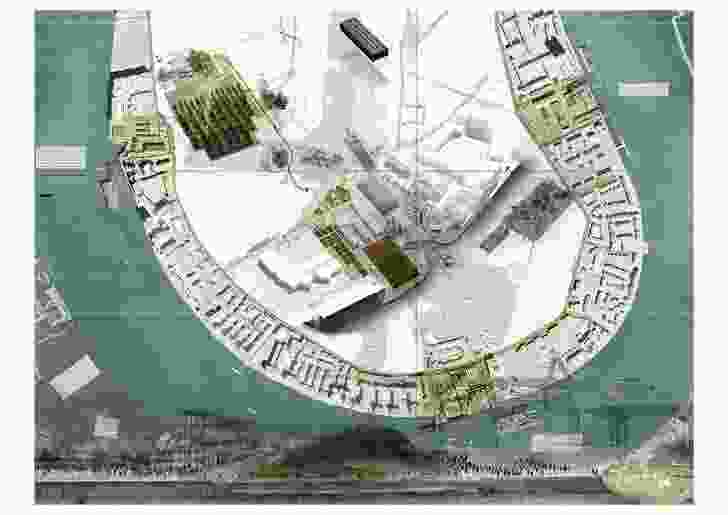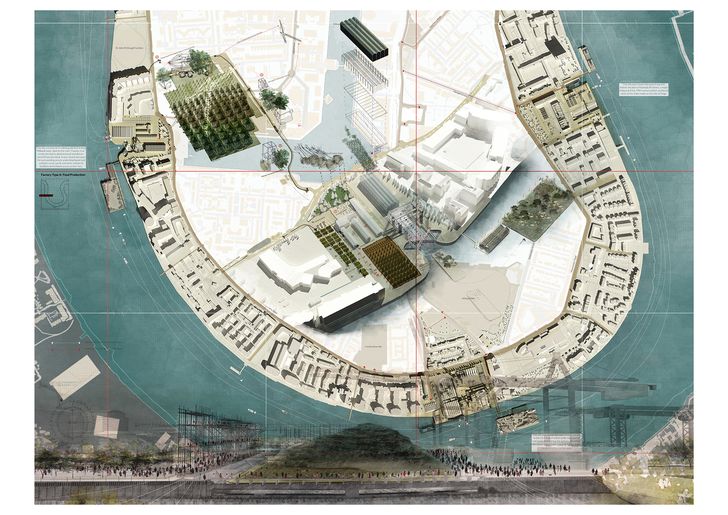 What are the techniques designers could use to create these kinds of unfinished landscapes?
While landscape architects often emphasize that landscape is a series of processes, when we look at most projects it can be difficult to understand them as processes because all we see are finished products. As practitioners, we can understand why there is clearly a beginning and end to most design processes, but this denies the significance of ongoing actions of maintenance, use, occupancy, erosion and destruction. A few years ago at Greenwich, we developed an approach called "incomplete cartographies," where a single working map-drawing was composed by students to frame and develop their projects as processes. These maps have been an attempt to explore the open-ended human and non-human processes of landscapes. The initial focus of the map is set out by the student as a primary author, who then shares the partially complete drawing with other people who are encouraged to add their own stories and opinions. Through the process, the drawing becomes a synthesis of many different readings of the landscape and is constantly reworked to evolve along with the project.
How do you balance all these qualitative experiences with the more quantitative information which people often associate with maps?
Within fields like geography and landscape architecture, it is commonly recognized that maps are highly political, partial representations. Our "incomplete cartographies" methodology accepts that there is no such thing as a neutral map by incrementally layering and collaging a range of narratives from different people. The resultant collaged maps can be very beautiful and evocative, but it is important that we do not cover up any of the accurate information that we could be working with. A balance between qualitative and quantitative information is necessary – we should be able to put a scale-rule to the drawing and say "yes, that is doing the job it set out to do," and at the same time recognize that the drawing is a partial perspective of a landscape that is always in process.
Have you had any opportunities to test "incomplete cartographies" in practice?
It's important that we investigate these approaches beyond the hypothetical scenarios we often explore at the university. Last year we began a relationship with London's Royal Parks, who are the stewards of several large parks across London, including Greenwich Park. They have provided us with a metropolitan scale terrain to experiment with beyond the limits of the university campus. We have so far explored how we can employ the ongoing nature of "maintenance," often understood only in small-scale manual terms, as a strategic design tool. This is something that has interested me for a while. As with incomplete cartographies, there is no discernible end point with maintenance – the designer's role becomes one of steering a landscape in explicit directions, speeding it up and slowing it down. Hopefully, in the second half of 2019, we will continue to explore such ideas that are critical, experimental and intertwine the spatial and temporal qualities of landscapes, with the aim of realizing some of those designs in London.
Source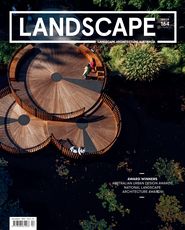 Practice
Published online: 3 Feb 2020
Words: Liam Mouritz
Images: Cesare Cardia, Ed Wall / Project Studio, Ed Wall and Emma Colthurst / Project Studio, Mais Kalthoum
Issue
Landscape Architecture Australia, November 2019