The greater Sydney region could have 40 percent tree canopy coverage by 2056 – up from its current 21 percent – under a draft design framework released by the Government Architect NSW (GANSW).
The draft Greener Places Design Guide, on public exhibition, also puts forward ambitious targets for access to public open space across the state, indicating that in high density areas any dwelling should be within 200 metres of a local park, and in medium- to low-density areas there should be a park within 400 metres.
"As more and more people live in high-density environments with no backyards, the importance of high-quality green space is paramount," the guide reads. "Tree-lined streets and footpaths which promote connectivity are important in denser urban areas."
As well as providing information on how to design, plan and implement green infrastructure in urban areas throughout NSW, the Greener Places guide aims to provide an overall strategy for planning authorities to reach their greening goals.
It lays out, for instance, a "consistent method" to achieve the premier Gladys Berejiklian's stated goals of planting one million trees by 2022 and increasing the proportion of homes in urban areas within 10 minutes' walk of quality green, open, and public spaces by 10 percent by 2023.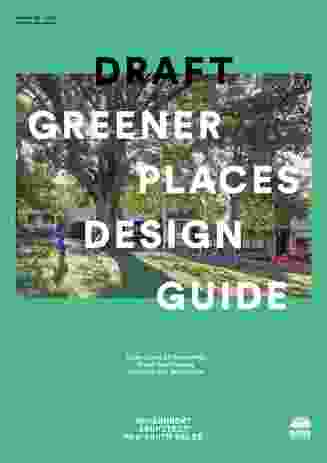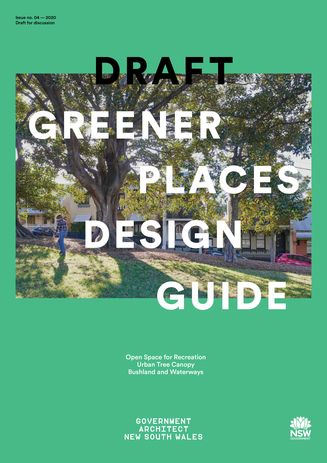 "The improved approach for NSW looks to develop coordinated statewide action, setting minimum standards and targets, along with guidance to support this implementation plan," the guide says.
The guide also recommends that state government land is assessed for opportunities to increase tree canopy coverage, and that community tree planting programs are established by local government.
In terms of providing access to parks and other forms of open spaces the guide establishes six core criteria to help guide performance outcomes: accessibility and connectivity; distribution; size and shape; quantity; quality and diversity.
"The fundamental principle of the improved approach is to consider the range of recreation opportunities that should be provided and then to identify the solutions for providing them within existing public open spaces or in new parks and public spaces," the guide states.
GANSW also puts forward reccomendations and strategies around preserving and impoving on urban bushland and waterways.
"Urban habitat that is well-preserved, maintained, and connected contributes to making NSW a healthier, more enjoyable, and prosperous place to live," it states.
GANSW has released a number of well received design guides in recent years, including a heritage design guide, and Better Placed, the state's first-ever state-wide design policy, which won an Australian Urban Design award in 2017.
The office is encouraging feedback on the draft Greener Places guide, which can be viewed on its website.
Related topics