The Sydney Eastern City Planning Panel (SECPP) has approved development for a commercial precinct that will accommodate 460 artists and creative workers for a site in Marrickville, in Sydney's inner west.
Part of developer Danias's proposed 18-hectare Victoria Road Precinct, the development would occupy a formerly derelict site adjacent to the Factory Theatre and would involve the adaptive re-use of disused warehouses and other remnants of the site's industrial heritage.
A development application for the Rich Street Creative Arts Hub, designed by Turner and McGregor Coxall, was submitted to the local council in May 2018. The application laid out plans for 10,000 square metres of affordable commercial space and 3,000 square metres of public space, including markets, a central courtyard, cafe outlets and an outdoor cinema/events space.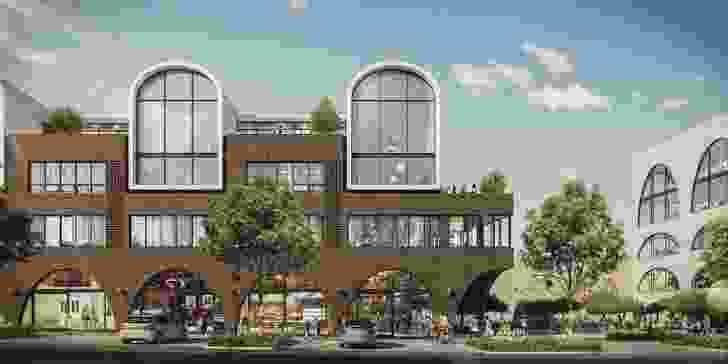 An assessment report from the Inner West Council noted that while the initial application "generally complies with the aims, objectives and design parameters" contained in the relevant planning schemes, however, "concern remains outstanding with regard to the design of the third of the Marker Building, the amount of accessible car parking provided and traffic and vehicular access (particularly for larger vehicles) entering and exiting the site."
At a meeting in April, the SECPP approved two of the three buildings in the proposal, as well as the public domain elements. Concerns over the third building – the "Marker Building" at 1 Rich Street – led the panel to ask the proponents to further engage with an Architectural Excellence Panel.
The Architectural Excellence Panel said the reworked design for the Marker Building "the overall facade composition and proportions are well resolved" and that its concerns had been addressed.