A roadmap for the implementation of the Geelong City Deal has been released by state, federal and local governments, outlining the delivery of a number of major projects for Geelong and the Great Ocean Road.
Encompassing $370 million in projects, the Geelong City Deal Implementation Plan includes the proposed $170 million Geelong Convention and Exhibition Centre, and $108 million for the implementation of stage two of the Shipwreck Coast Masterplan by McGregor Coxall.
The masterplan includes a number of different projects along a 28-kilometre stretch of the Great Ocean Road. Construction of the first of these improvements, a footbridge by Denton Corker Marshall, began in July. The practice has also designed two lookouts over tourist hotspots the Twelve Apostles limestone formations and Loch Ard Gorge.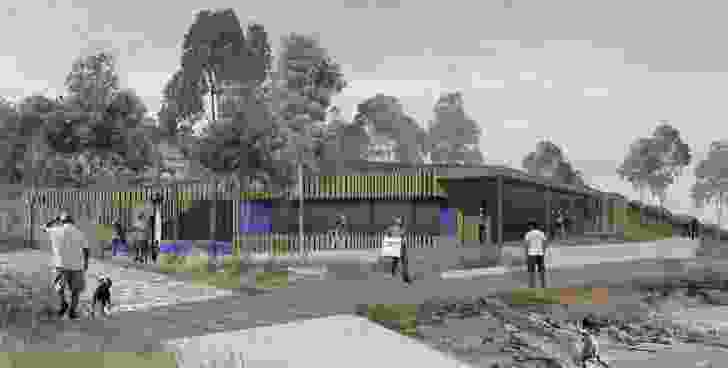 The convention centre project will include both the centre and the surrounding precinct, including a new hotel and restaurants, shops and commercial tenancies. The centre itself will incorporate a 1000-seat plenary and a multi-purpose hall of at least 3,700 square metres, that can be configured to incorporate an exhibition hall, breakout rooms and a banquet room. It will be funded to the tune of $141.2 million by the Victorian government, with the federal and local governments kicking in $30 million and $3 million respectively.
The plan will also fund projects in the Point Grey precinct at Lorne. A design by Searle x Waldron Architecture, Edwards Moore Projects and Bush Projects won a design competition for the project in 2018. It includes a new building for the Lorne Aquatic and Angling Club, a restaurant, a lookout, increased public space and a covered meeting space. Construction of the precinct is scheduled to begin in 2021.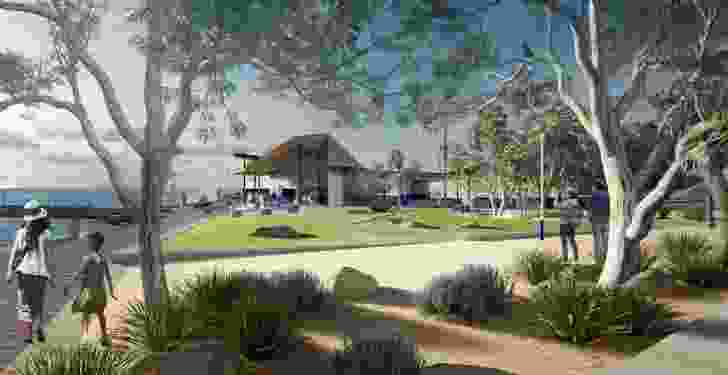 Other parts of the deal include improvements to the Queenscliff Ferry Terminal, a plan to revitalize public spaces in central Geelong and an upgrade to the Geelong waterfront.
The deal was announced by then-prime minister Malcolm Turnbull in January 2018 and formally agreed to in March 2019. It followed agreements made in Townsville (for the construction of a new stadium by Cox Architecture and 9point9), Western Sydney (for Badgerys Creek airport), Launceston (for the now-approved construction of a new University of Tasmania campus), and Hobart.
Geelong mayor Bruce Harwood said, "With a finalized implementation plan in place, we can now move forward with key projects designed to further revitalize our CBD and waterfront, grow our visitor economy and ensure the diverse natural beauty of the region can be enjoyed by everyone well into the future."
Related topics