Construction has begun on a new green open space on the banks of the Brisbane River.
Hassell has designed the project, which will replace a number of now-demolished derelict restaurants that were badly damaged by flooding in 2011.
The Riverside Open Space project comprises a number of landscaped areas, a 2,200-square-metre river lawn that can be used for public events, a "rainforest extension" and a "shade house" pavilion.
The shade house, described as an airy "outdoor room," will contain seating and barbecue facilities.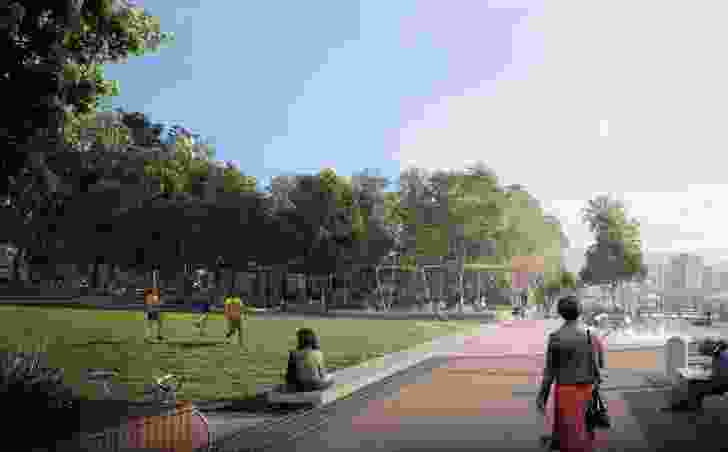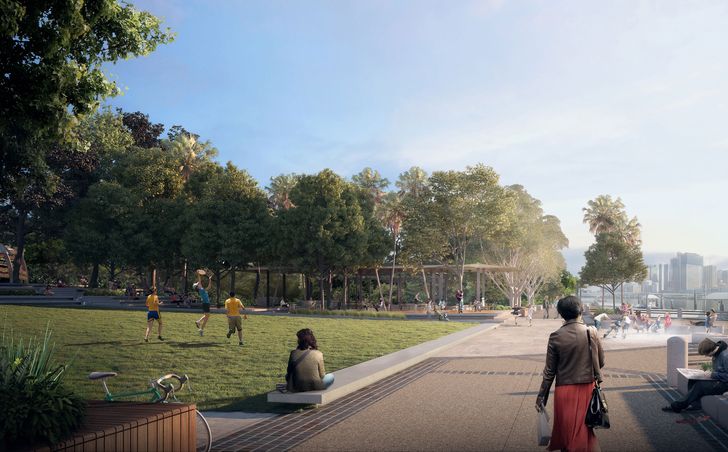 In a statement, South Bank Corporation CEO Bill Delves said, ""The Riverside Open Space project will deliver a high-quality 6,816-square metre green space that will leverage the prime riverfront position opened up by the removal of the Riverside Restaurants.
"Uniquely Queensland, this project reflects the wider precinct experience of our leafy outdoor subtropical lifestyle, combined with the connection to the Brisbane River and CBD.
"The new green community space will also feature barbecue facilities, public art, riverfront events and function space."
The project will also realign Clem Jones Promenade, the pedestrian and bicycle path that runs beside the river, which previously veered around the restaurant building.
The restaurant building was demolished in 2018. Construction of the project is anticipated by the end of 2020.