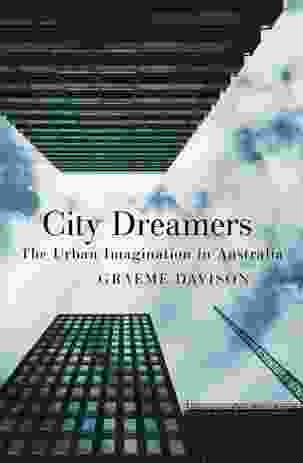 City Dreamers is the product of a fifty-year journey into the cultural history of the Australian city. The dreamers are the motley crowd of poets, artists, social scientists, journalists, photographers, engineers, architects and planners I have met along the way. Planners, amateur and professional, appear throughout the book but usually in company with others. Henry Lawson, a disenchanted city-dweller in love with the bush, rubs shoulders with Miles Franklin, a country girl eager to escape to the city. George Taylor, the prophet of unfettered 'automobilism', is compared with his nemesis, Peter Newman, the jeremiah of 'automobile dependence'. Architects and planners, like Robin Boyd, appear together with the journalists, artists and photographers who revealed modernism's darker undertones. The efforts of planners and politicians to inscribe a sense of Australian identity on the national capital, Canberra, are compared with the dreams of others to introduce European ideals of elegance and sociability to cities originally formed on sturdy Anglo-Saxon lines.
For a long while, visitors and locals considered the Australian city an intellectual terra nullius, a second-hand and second-rate replica of English cities. One of my aims is to illustrate the rich fabric of personalities and ideas that shaped our urban landscape from the earliest times. Some once-influential ideas – such as the racial concerns shared by some early twentieth century planning advocates, like historian Charles Bean and medico James Barrett – have quietly died; yet their influence is still apparent to those with eyes to see in the suburban landscape of playing fields, kindergartens and Scout halls. Words still in common use like 'suburb', 'slum' and 'sprawl' still bear the marks of their origins in movements and debates long since forgotten. Knowing where they came from may enable us to better understand the values and assumptions built into them.
In using the word 'dreamers' I was highlighting what Jonathan Raban calls the 'soft city' – the realm of 'illusion, myth, aspiration, nightmare' which, he argues, influences us as much as the 'hard city' of bricks and mortar, bitumen and steel. In a planning regime dominated by economic, legal, and pragmatic considerations and the routine application of regulations, it is worth celebrating the legacy of idealistic thinking about our cities. One of the key chapters is about historian Hugh Stretton whose 'amateur' book Ideas for Australian Cities became a bestseller and mind-changer in the 1970s. Some of the plans Stretton championed now look dated – he gave too little weight to the effects of European and Asian migration, for example – but his powers of observation, methods of analysis, and moral example remain inspiring.
Planning, like any other profession, is subject to rapid cycles of innovation and obsolescence. Historians trail along behind, turning yesterday's discarded plans and policies into tomorrow's history. One of their roles may be to salvage the best of yesterday's ideas as a resource for future generations. In reminding us of the longer history of current debates about suburbia, for example, they may also inject a critical dimension into current planning debates. In increasing our awareness of the history of our city dreaming, they deepen our sense of belonging. In the conclusion of City Dreamers I turn to that other Dreaming, the deep spiritual attachment of the Aboriginal people to their land, including the sites of our cities, and consider how it might complement the dreams inherited from earlier generations of city planners. Gestures of reconciliation, like Birrarung Marr and Barangaroo, have added a deeper layer to our city dreaming. These acts of reconciliation, I suggest, may offer a pointer to the ways in which future generations of Australians will imagine their cities.
City Dreamers; The urban imagination in Australia, Graeme Davison, NewSouth Publishing, 2016, $34.99.
This article was originally published in Planning News, Volume 42 No. 10 (November 2016).

Related topics