Capability Brown: The Shakespeare of gardening
The prominent influence of English 18th century landscape designer Lancelot 'Capability' Brown (1716–83) led to a conception of him as the Shakespeare of gardening. The 300th anniversary of his birth in 2016 (coincidentally the 400th anniversary of the death of Shakespeare) has prompted a revival of interest in this great landscape designer and his enduring influence.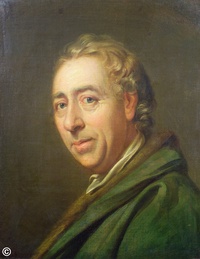 'The Omnipotent Magician', 'Monarch of landscape', 'A very able master', 'A man of wit, learning and great integrity'. Capability Brown was praised in this way in his own time. He was a central figure in the movement which became known as the English landscape movement, and his tercentenary has being widely celebrated in the UK during 2016.
Capability Brown's genius lay in transforming what was considered unpromising countryside into beautiful and seemingly natural parks. He worked at a time of the emerging cult of the countryside, of the landscape tamed by humans, and made artistically productive. His gift was in his instant ability to see how a work of art could be created, whether out of a tract of land or an existing formal garden. His nickname is said to have come from his ability to size up a site. 'Why, my Lord', he would reply when asked his opinion by a client, 'the place has its capabilities'.
Brown was the most prominent figure associated with the English landscape garden, the greatest contribution that Britain has made to the visual arts worldwide. Gone were formal hedged garden rooms, straight canals and avenues. Urged on by their patrons and clients, Brown and his competitors instead flung out smooth, sinuous lines, parkland sweeps with views framed by clumps and single trees, and swooping lines of lakes and rivers. Brown also designed great houses and garden buildings in his landscapes.
The Georgian hand of Brown in Britain is inescapable, but his artistry has become so much an accepted part of the countryside, and the effects of his style so informal, that his impact is not always consciously perceived. He is associated with more than 250 sites in England and Wales, covering some 200 square miles (about 500 square kilometres). His masterpieces include Alnwick Castle in Northumberland, Audley End in Essex, Berrington Hall (National Trust) in Herefordshire, Blenheim Palace in Oxfordshire, Bowood in Wiltshire, Chatsworth in Derbyshire, Compton Verney in Warwickshire, Croome Park (NT) in Worcestershire, Harewood House in Yorkshire, Luton Hoo in Bedfordshire, Petworth (NT) in West Sussex, Stowe (NT) in Buckinghamshire, Syon Park in London, and Wimpole Hall in Cambridgeshire.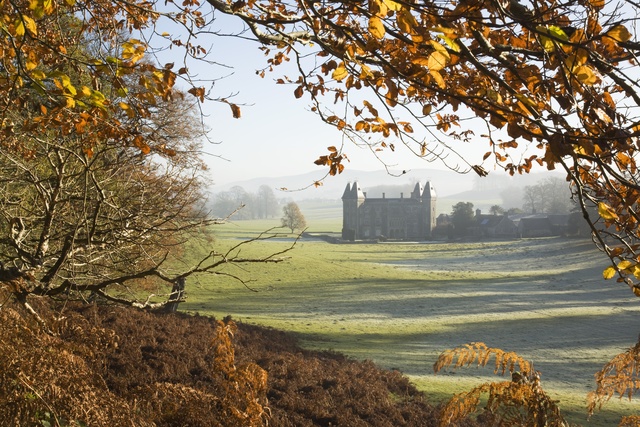 One of the most remarkable men in an age of pioneering talent, Brown was engaging, capable, humorous and hugely productive. Although he was a great artist, he was also a gardener, engineer and businessman, an extraordinary coincidence of talents and skills that he developed early in his career and applied to the fullest extent. His genial personality cemented his success. His client list included King George III, six prime ministers, and members of the House of Lords.
Brown came from a Northumberland village as a canny boy with a basic education and training in gardening. His talent blossomed in the 1740s during his time as head gardener in the most famous garden of the day, Stowe, in Buckinghamshire. His first masterpiece was its romantic Grecian Valley. He also replaced the first of many fussy parterres with a smooth open lawn.
When he set out in business in 1751 he quickly became the face of garden design, working relentlessly until he died in 1783 aged 67. Professionally Brown was a driven man, but his letters witness how dearly he loved his wife and children. His family life was interrupted by bouts of illness, his convivial company enjoyed by many of the highest in the land. He was never knighted, though in 1764 he became Royal Gardener to King George III, and he and his family were housed thereafter within the grounds of Hampton Court Palace.
With Brown as chief exponent of the English landscape garden, its influence stretched through Europe to Russia, India and the United States. Horace Walpole, the Georgian writer, arbiter of taste and son of the first Prime Minister, claimed, 'We have given the true model of gardening to the world. Let other countries mimic our taste.' Brown was Britain's ambassador extraordinaire, even though he never left Britain. His fame rests on the simplicity of his artistic formula and its innate appeal, his enormous number of commissions and his memorable nickname.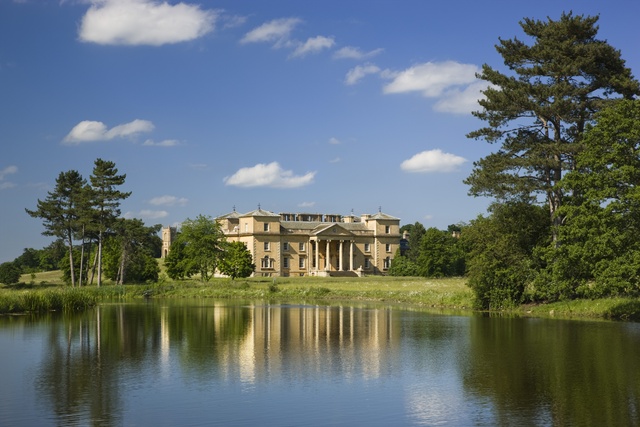 The English landscape garden was interpreted as the 'jardin anglais' or (in Germany) the 'Englischer Garten'. It was taken up in Sweden through the work of landscape architect Fredrik Magnus Piper, most notably at the naturalistic Hagaparken in Stockholm. In Russia, Catherine the Great planned to redesign her palace gardens near St Petersburg in Brown's English landscape manner.
In North America probably the greatest exponent was the American politician and polymath Thomas Jefferson, who became a sympathetic interpreter after his European tour of 1785–86. He saw Brown's Claremont, Caversham, Wotton, Stowe, Blenheim and Moor Park, and was deeply influenced by their artistry as setting for buildings. One of the most breathtaking interpretations of Brown's principles is Jefferson's home Monticello in Virginia. Standing on top of a hill, it has wonderful panoramic views across the hills and valleys around. In turn Jefferson greatly influenced the American greats of landscape design Andrew Jackson Downing and Frederick Law Olmsted.
Brown's style did not die with him in 1783, but was embraced and developed by Humphry Repton and others. In Australia, though European settlement began only five years before Brown's death, his influence can be seen in landscapes such as those of Sydney's Centennial Park and Guilfoyle's Melbourne botanic gardens.
Throughout the Industrial Revolution Brown's work continued to be admired and emulated by wealthy new park-makers worldwide. The formula was so flexible that it influenced the many new public parks that sprang up in towns and cities worldwide for the workers of the Industrial Revolution, who appreciated water, grass and trees in the relaxed Brownian style as much as their wealthy masters did. Beginning with Loudon's Derby Arboretum and Paxton's Birkenhead Park in the 1840s, the public park movement which had been enabled by the English landscape park snowballed. The public parks of Australia also reflect his influence (being based on the early English public parks).
The success of this year's Capability Brown Festival in Britain, managed by the Landscape Institute, demonstrates Brown's enduring legacy. (The institute's website capabilitybrown.org has further details.)
This article was originally published in Australian Garden History, volume 28 no 2, October 2016.