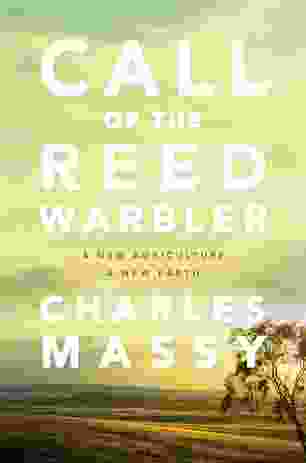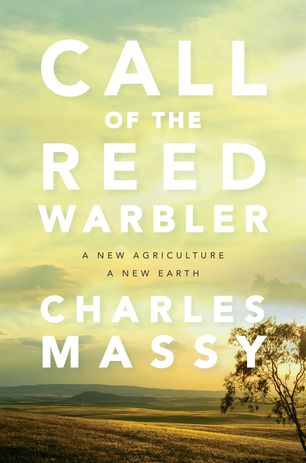 The relationship between humanity and the external world is examined and found wanting in Charles Massy's Call of the Reed Warbler, a powerful book examining Australian landscape conditions.
Exhaustive, scholarly, eminently readable and deeply personal, the book positions the concept of landscape inextricably within that relationship. An agricultural scientist and farmer, Massy also situates the discipline of landscape architecture within this relationship, in part through an examination of the work and influence of pioneering landscape architect and writer Ian McHarg.
The title, Call of the Reed Warbler, as Dr Massy explained to Philip Adams in a recent ABC Radio National interview1, refers to the return of a native bird species to a portion of regenerated farm land on the property of a neighbour. It is a beautiful metaphor for what is made possible by innovative thinking.
There are too many conceptual threads coursing through this book to be able to do justice to all in a review such as this – suffice perhaps to say that the threads are adroitly handled to construct a subversive narrative which weaves the Anthropocene, industrial agriculture, neoliberal capitalism and landscape concerns together through the idea of regeneration.
Regeneration, then, is the central concern of the book. Massy acknowledges the damage perpetrated in the name of capitalist approaches to food production and landscape management and accepts as almost inevitable the fact that our capitalist system of agricultural production has resulted in this damage. As an insider to the system he is well qualified to do so and this acknowledgment does not become nostalgic in any way.
Rather than call for an abandonment of the system (of grazing agriculture), however, he posits that the answer lies in finding innovative (and subversive) approaches to working within the system. The book offers a critique of sustainability discourse and other approaches, which Massy rightly suggests merely contribute to the maintenance of the status quo. It lays out instead a manifesto for change through the "instrumentalization" of the system of production, an approach which seeks to remake the connections between landscape and people, primarily through the soil/food relationship.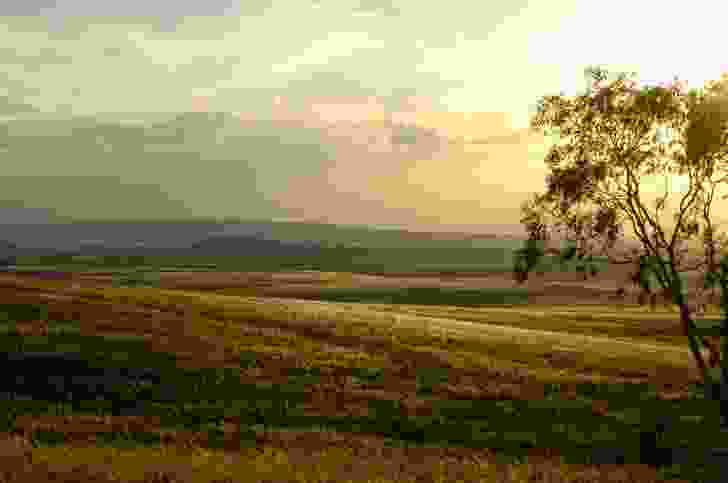 For Massy, regeneration springs from an alternative approach to the system of production – one in which production is afforded (and assumes) the status of (landscape) management. Through this conceptualization, an alternative approach is offered. Regeneration frames the approach, so that notions of repair and sustainability are correctly positioned as being external ameliorative gestures doomed to inconsequence. This book directs us to practice in ways which are inherently regenerative, as indicated by an opening quote from Wes Jackson's Becoming Native to this Place2: "The dialectical approach asserts that creating the world is involved in our every act."
Massy argues passionately that the post-Enlightenment "Mechanical mind", and its inherent assumption of dominion has underpinned agricultural practices (and hence landscape management practices) in Australia since colonization. In arguing for a shift away from this thinking and towards what he terms the "post-ancient Organic mind – the Emergent mind," Dr Massy makes a cogent argument for a relational approach to landscape through truly innovative thinking. Innovation, he argues, is precipitated through the necessity produced by dire circumstances – and he provides a vivid and disturbing vision of the Australian landscape in such circumstances. Examples of innovative thinking are drawn from landscape architects such as Ian McHarg, as well as from poets, nature writers, ecologists, nutritionists, farmers, scientists, consultants, population health experts and Indigenous knowledge holders – none of whom have accepted or followed the orthodoxies of industrial agriculture or nature/humanity landscape binaries and all of whom have allowed imagination to direct their thinking.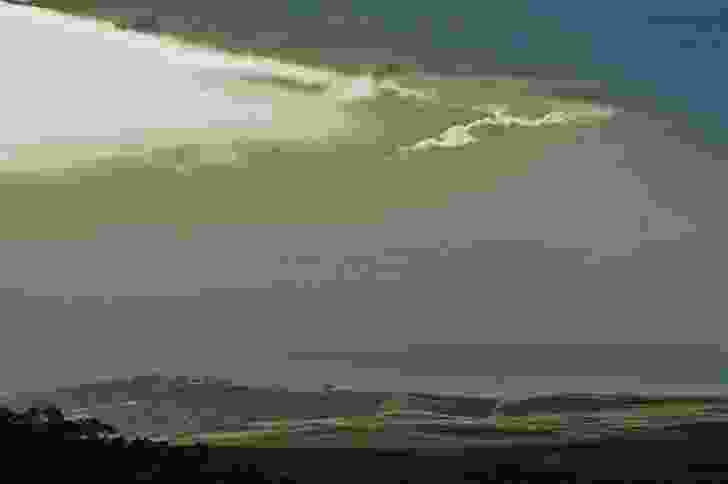 Most of these exemplars are underpinned by stories of personal transformation, not the least of being Dr Massy's own evident transformation. Such transformations are shot through with sensuous descriptions of individual landscape experience – of early morning frost, of water against skin, the colours of dryness, the poetics of birdsong. And they are defined by knowledge shared, with implications across scales of time and space.
These examples are drawn out in relation to what Dr Massy terms the five landscape functions – all of which are specific to the Australian context. While examples are given of similar approaches developed in Africa and the Americas, they are always related back to the Australian condition. In this sense the book can be seen as continuing a lineage of recent landscape writing and thinking which has most recently included the work of Bruce Pascoe3 and Bill Gammage4. Indeed, this book might be seen as an active manifesto in the light of Gammage and Pascoe's portrayal of what has been lost since 1788 – a loss which for Gammage signified "A majestic achievement ended. …[which] for the people of 1788 … was stupefying." Gammage concludes his book, The Biggest Estate on Earth: How Aborigines Made Australia, with the injunction: "We have a continent to learn. If we are to survive, let alone feel at home, we must begin to understand our country. If we succeed, one day we might become Australian."
Charles Massy too has provided us with a call to action – a manifesto that both reinforces the necessity to understand this country on its own terms and the disturbing extent to which so much remains unknown. The tools for this understanding lie, for Massy, in an approach to practice – an approach that must of necessity itself be regenerative.
It is a book that demands to be read by landscape architects on these terms.
Call of the Reed Warbler: A New Agriculture – A New Earth. Charles Massy, UQP, 2017, RRP AUD $39.95.
1. An agricultural insurgency, ABC Radio National
2. Jackson, W. Becoming Native to this Place, 1992
Jackson was the founder of The Land Institute, pursuing the integration of food production with natural systems.
3. Pascoe, B. Dark Emu: Black Seeds: Agriculture Or Accident?, 2014
Pascoe argues cogently and readably that Aboriginal people developed reliable and on-going food production systems in Australia and have practiced these for thousands of years
4. Gammage, W. The Biggest Estate on Earth: How Aborigines Made Australia, 2012
Related topics