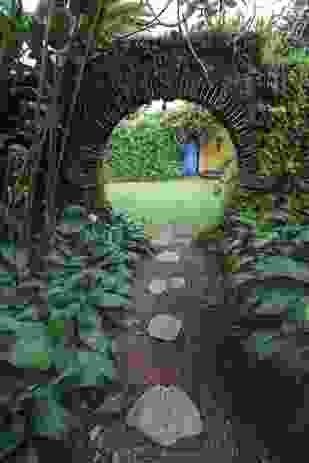 Image: John Gollings
"The harmony of the garden at Brief is unexpected … one of the most famous in the Orient … a proclamation that nature can triumph over the hideous inventions of mankind. In the leafy trees and shrubs the wild birds call and sing. For this is a Paradise, made by the sensibility of one man, created by his patience and love."
1
The object of this poetic paean to the triumph of man over nature is Brief Garden, located a couple of hours' drive south of the Sri Lankan capital, Colombo, at the end of a narrow village road winding through tropical farmlands. The man whose sensibility "made" this paradisiacal garden was Bevis Bawa, a dashing raconteur in the vein of Antoine de Saint-Exupéry and brother of the architect Geoffrey Bawa.
On a recent trip (as a landscape architect, a holiday is perhaps never not a "field trip"), my family and I had the pleasure of spending an afternoon with the current custodians of Brief Garden, Dooland de Silva and his wife Nandanie. Dooland was Bevis Bawa's head gardener at Brief, living on the property with his family and running the design practice after Bawa's death.
Originally a rubber estate owned by Bawa's lawyer father, Brief Garden reflects the lush rolling country in which it is located and its genesis and existence mirrors in some ways the development of Sri Lanka.
Although often referred to as a landscape architect, Bawa's background was in the military and then in English colonial administration. With European and Sinhalese heritage, Bawa was inclined not to correct misconceptions that he was descended from local royal stock – the last line of the Kingdom of Kandy. Upon inheriting the estate, Bawa embarked on a transformation of the property, through which the bungalow was seamlessly integrated into a garden which rolls away down a gentle slope through artfully constructed and interconnected garden rooms. Through experimentation and experience, Bawa was able to gain a volumetric and spatial control of local plants and create planting associations of richness and subtlety.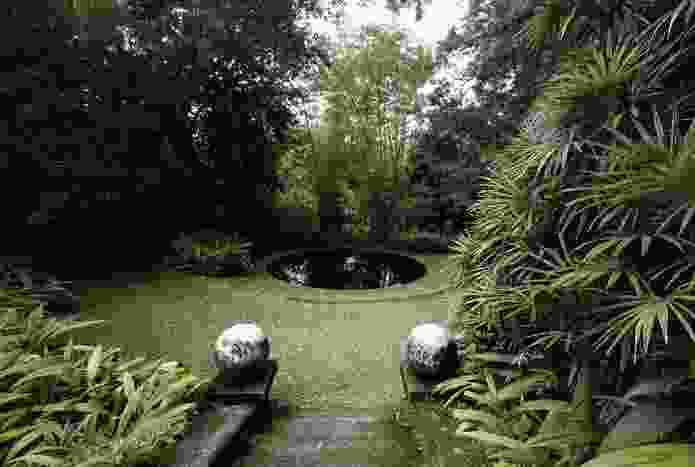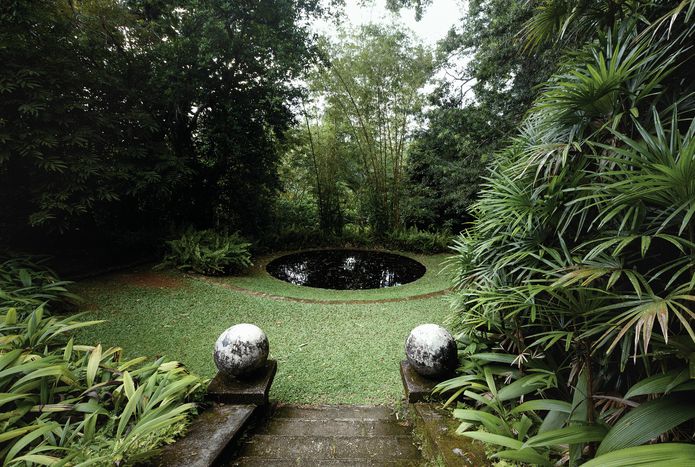 Spatially reminiscent of English Arts and Crafts gardens (particularly Hidcote Manor Garden, but without the clipped formality), the voluminous garden spaces arise from the rich undulating ground and are created by equally rich massed plantings, swathes of rich turf intersected with elegant stone and concrete stairs and paths.
As we sat on the patio over tea and biscuits, watching a mongoose frolic across the misty lawns, we listened to stories of the garden's patronage through the years, as described by author Robin Maugham. Here Bawa played host to the likes of Vivien Leigh, Laurence Olivier and Agatha Christie, as well as artists including Barbara Sansoni and Donald Friend. Each left their trace on the garden to differing degrees, with Sansoni's "bottle wall" transcending kitsch to provide a wonderful translucent screen between the patio and more initiated rear courtyard. Friend arrived intending to stay for a couple of weeks but stayed for six years – his remarkable mural of life at Brief still adorns the wall inside the entrance to the house. The marvelous entrance gate posts (as with many of the concrete and stone statues and structural elements throughout the garden, including a table tennis table on the lowest terrace) are the result of a collaboration between Friend and Bawa. Friend's collaboration with Bawa at Brief was evidently a great influence on the development of Friend's work, and continued to be so during Friend's time in Bali – it's possible to trace this through the much emulated "Balinese style."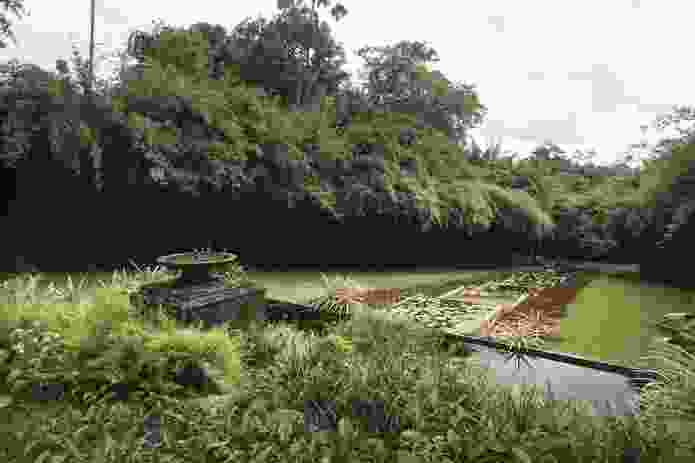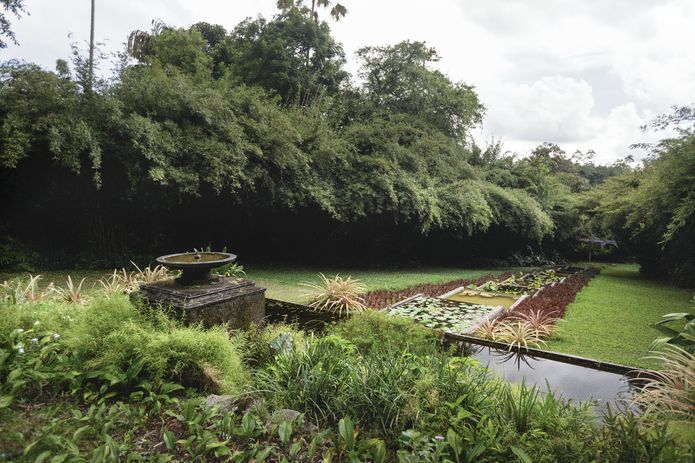 Brief Garden was central to Bawa's many and varied relationships – not the least being with those employed in both the maintenance of the garden at Brief and also within his design and maintenance business, which grew from the garden. Dooland, as heir of the garden and the design practice, speaks of his ambition to ensure that the garden continues to provide practical opportunities beyond its immediate territory, leveraging its position in the cultural life of Sri Lanka. Brief Garden Designs employs local young people, although Dooland recognizes that interest in this work is waning as the lure of technology and urbanity grows. After the 2004 tsunami wrought devastation on Sri Lanka, the de Silvas opened the property as a sanctuary for those experiencing great loss.
The garden is also critical to the Brief Garden Designs's practice – both as an experimental crucible in the Bawa tradition and as a demonstration of design; a living reference. Now led by Dooland's son Dan (a University of Technology, Sydney architecture alumnus), the practice is increasingly winning "design and build" commissions throughout Asia, as well as across Sri Lanka as development gains pace. In this success, Dan sees the opportunity to engage the practice in ways that are socially and culturally generative – making proposals for public space projects that are both inclusive and gently provocative.
In doing so, the de Silva family is ensuring that Bevis Bawa's exclusive paradise at Brief Garden is further embedded into the cultural fabric of Sri Lanka.
1. Attributed to Robin Maugham, nephew of Somerset Maugham in Sansoni, D. and Robson, D. (2008), Bawa: The Sri Lanka Gardens, Thames and Hudson
Source
Issue
Landscape Architecture Australia, August 2018