We often discuss climate change in relation to rising temperatures, storm surges and sea level rise and the impacts these will have on where and how we live. This brings to bear the specific, localized environmental and urban challenges that we face, and gives transparency to issues such as the localized inequities affecting low socioeconomic groups and under-represented communities.
Resiliency is a common topic foregrounding many discussions within the government sector, non-profit organizations and university research groups. Many are tackling issues of risk and resiliency through the modelling and simulation of the possible effects of climate change, the adoption of policy changes across various sectors and levels of government, and the staging of design competitions that open a dialogue around issues at play while catalysing the development of new and innovative design approaches and technologies as a means of investigation.
We need to think beyond fortifying our coastlines and retrofitting failing infrastructures to consider alternative urban models, ways of living and ideas for the public realm that have the ability to evolve and respond to an unpredictable near future.
Rosalea Monacella spoke to Chris Reed from Stoss Landscape Urbanism (Boston), Lisa Switkin and Richard Kennedy from James Corner Field Operations (New York), Bryna Lipper formerly of 100 Resilient Cities (New York), and Sacha Coles of Aspect Studios (Sydney) about adaptive cities, landscape as infrastructure and evolving approaches to design.
Rosalea Monacella: A number of your practice's projects focus on developing solutions in which climate change issues and urbanization are intertwined. Why should these issues be considered together in design? How has this transformed your approach to design and innovation?
Sacha Coles (Aspect Studios, Sydney): Landscape is critical infrastructure for the twenty-first century city. We aim to deliver projects that at their core embed "green infrastructure" concepts and technology. [These concepts and technologies] are multilayered and multi-purposed. There's an anthropocentric or human dimension to the approach that is about creating places where people want to be, because the environment delivers delight, joy and facilitates wellbeing through nature. If we're not creating environments that have a positive and enduring impact on the planet – cooling cities, increasing biodiversity, retaining and reusing water, incentivizing sustainable transport and movement – then we are doing the reverse, which is not acceptable.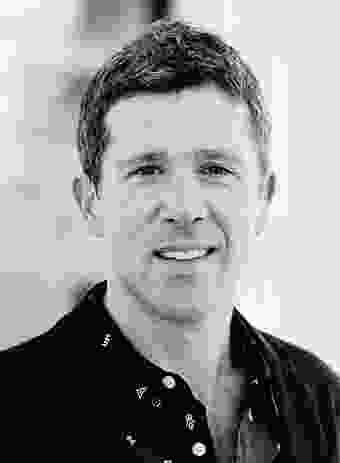 Bryna Lipper (formerly of 100 Resilient Cities, New York): Urbanization is the product of growth, development and generation of the systems of a city. Our ambition as planners and designers should always be that this is done in a way that maximizes opportunities for today, while allowing for the needs of the future. This idea is the foundation for sustainability and should be a core ethic of any professional involved in creating our cities.
The forces of urbanization are shifting at an unprecedented rate like no time in history. We're seeing an acceleration in [the rate] of [human] migration to cities: rapidly shifting technologies are transforming the way that we work and interact; pressures on land use and [declining levels of] affordability are driving poorer populations to the margins; and inequity and cultural divisions are shaping policy. When met with the extraordinary challenges of climate change, these pressures can all seem insurmountable.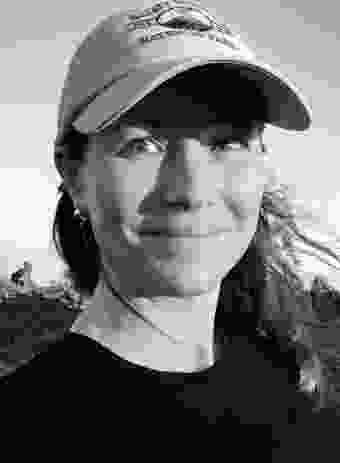 Chris Reed (Stoss Landscape Urbanism, Boston): The impacts of climate change, sea level rise, storm intensity and the increasing frequency of drought cycles are very much felt in urban landscapes. Cities have [rarely] been built with change in mind, consequently they are directly impacted by environmental shifts.
As we look at retooling cities, we need to anticipate that environmental systems will shift to provide a different starting point for planning and designing. In our work along riverfronts, for example, we are thinking about not just containing rivers, but also giving rivers space to move and to flood, and providing room for expansion and contraction. The question is how we might allow for these changes to happen without detrimental impacts to human development. For us, the question is how multifunctional infrastructures can be designed to adapt and respond to change over time.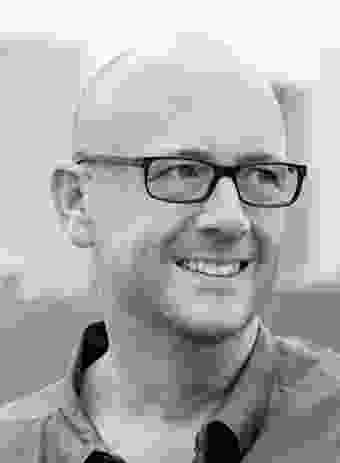 Lisa Switkin and Richard Kennedy (James Corner Field Operations, New York): Designing in a smart and responsible way requires urbanization and climate change responses to be intertwined. Both are inevitable, but don't have to be in opposition, with urbanization exacerbating climate change. We approach urbanization from a different lens – not as "anti-nature" or the opposite of nature, but rather as "co-nature" or co-habiting with nature.
In our approach, we strive to integrate, balance and create a synergy between nature and culture, the natural and the urban, between people and water and land. Urbanization and climate change issues have shaped a new vocabulary, influenced new standards, increased environmental awareness and, for some, ignited a renewed commitment and responsibility driven by urgency. In many ways, this has further validated and broadcasted our profession, and given us a stronger mandate to innovate and push boundaries.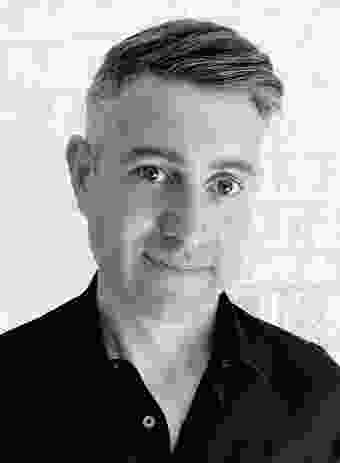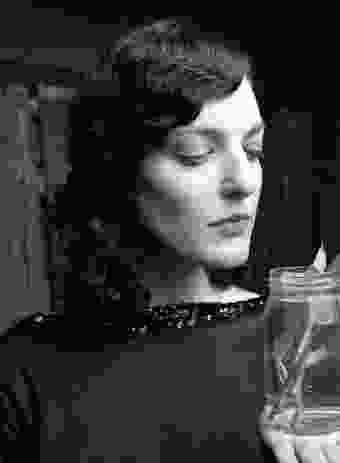 RM: The discourse on resilience in the United States is prevalent within the landscape architecture discipline. Why is this the case?
SC: Resilience appears in many disciplines, particularly [in areas that deal with] climate change and water management, where the increasing uncertainty of drought and flood patterns have led to fundamental changes to the boundaries of [fields]. Landscape needs water, and water needs landscape.
Our colleagues in sustainability and the sciences (and public art in some cases, Olafur Eliasson comes to mind) are leading the way with quantitative data and research. Perhaps part of the reason why architects and engineers, our closest professional allies, are not as engaged is [as a result of our still ongoing] legacy of divided education and registration systems, where the ethics of our professions are slow to infiltrate curriculums and standards. Landscape architects operate at a strategic or systems scale that has the greatest potential for addressing macro problems, be they societal or environmental.
CR: "Resilience" has become, as a term, the new "sustainability." There were moments when environmental systems thinking became known as a "sustainable" design practice, however, everything at this time was being labelled "sustainable" and so it became very confusing. I think we're in the same place now with the term "resilience." [This shift occurred because] the term "sustainable" means the ability to sustain a continuous steady state, but actually complex adaptive systems ecology isn't at all about maintaining a steady state, it's about being able to change and adapt. [Academic] Nina-Marie Lister and I explored these ideas in our 2014 book, Projective Ecologies, and one of the objectives was really to put forward clear definitions of what these terms mean, at least within the discipline of ecology. I explored notions of how those ideas could then be translated into design thinking, and we're unfortunately at a stage now where people are using the term "resiliency" when really they mean they built something that "resists" the impacts of climate change. True resiliency would allow urban systems, urban environments, to continue to adapt themselves over time, not simply quickly recover from an event. What this means is that we might anticipate failure in which multilayered backup systems anticipate that one layer might succumb to inundation, and yet there would be other systems that allow water in to certain extents, and would continue to work with those fluctuating environments.
BL: [Landscape architects'] expertise in the ecology of systems, coupled with their knowledge of the built environment, enables them to see opportunities others in the building and design professions might not consider. I think they're also doing incredibly progressive work, experimenting with and innovating systems that are adapted to contexts ranging from polluted, inner-city brownfields, to coastal residential areas prone to flooding. In the United States, we have such dramatically varied urban environments that the ability to knit together local ecology with national policies and regional economies is crucial.
LS and RK: [Landscape architects and urbanists] have the passion, knowledge and expertise to design the built environment. We are effective communicators, synthesizers and systems thinkers, trained to see and look deeply and to tell a story that people can relate to and be inspired by. [We] are well positioned to take on the challenges of shaping the future city, because we see the city as an ecosystem and understand its complexity. We utilize organizational systems, pathways and places to structure mobility, community, economy, lifestyle, and resources like water, air, food and natural habitat. We see human and natural systems as priorities in forming more resilient communities, cities and regions.
RM: What does the "adaptive city" mean for you?
SC: A city that can be modified, depending on conditions, to manage people and deliver liveability in a range of situations. This can be done behind the scenes through adaptive infrastructure and technology, but the issue with this is the necessary commitment to and responsibility for maintenance.
Where maintenance is not considered as integral to a project outcome (most of the time), systems will underperform. A better way forward is to involve those responsible for the whole lifecycle of a project in the genesis of the project, so you can engage with the problem at hand through co-design and help to adapt it in real time.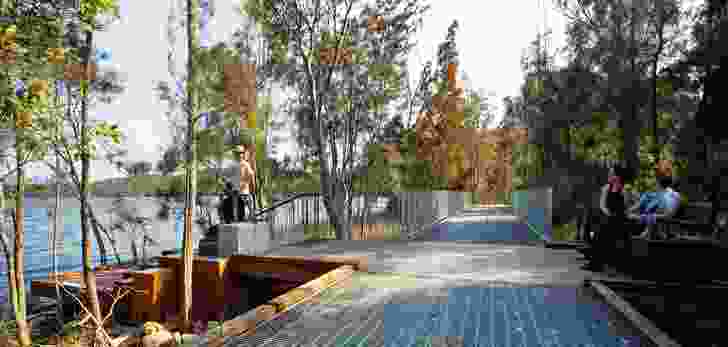 CR: How might a framework or structure shift or adapt to change in environmental conditions over time? [This could mean] urban landscapes that can absorb change within the environment, absorb regular flooding and sea level rise and actually change their nature from dry lands to wetlands and still be viable urban places. Rather than thinking we have to choose between urban development and saving the environment, we could actually improve the environment and simultaneously develop good neighbourhoods and urban districts.
BL: [A city whose] people and systems have the capacity to grow, change and evolve to a new set of circumstances. Ideally, the city will also have the capacity to see and understand many of these circumstances before they cause distress. And perhaps most importantly, after the unforeseen happens, to quickly adapt with the least hardship possible, before that hardship becomes long-term trauma and stress.
LS and RK: The adaptive city is not fixed or rigid. It is a city that learns and evolves. It is distributed instead of centralized. It is a network even more than it is a physical territory. It has a mix of efficient buildings, adaptive reuse and repurposed infrastructure. It values public open space and natural resources. It uses technology to connect people. It produces engaged citizens. It prioritizes resources based on need, vulnerability and/or impact. In its most successful form, it is not only carbon neutral, but carbon positive. Instead of doing no harm, it actually does good.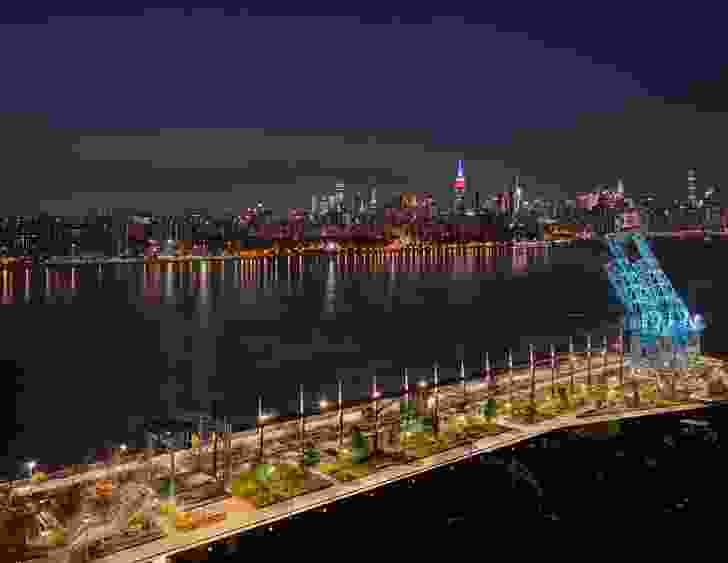 RM: How have you transformed how you formulate your projects to address both resilience and adaptation?
SC: Progressive ecologies are worth striving for. We will never recreate the ecologies of the past, but we should continue to define what they did well, and with new tools, adapt existing conditions to achieve the same results. Living architecture, for example, is a branch of green infrastructure that we see as intertwining the water cycle and landscape within urban developments in the form of integrated building hydraulic systems, internal recycling, landscape for cooling and water treatment and the incorporation of landscape (new ecologies) on the tops and sides of buildings. Here, we are trying to [use all planted areas] to create biodiversity as well as enable groundwater infiltration and the treatment of surface run-off.
CR: [We design to give] water space within the city. We're interested in engaging fluctuating hydrologic cycles – whether it be climate change and sea level rise, or change induced by seasonal shifts or storms – to make evident these changes, so that spaces in the urban landscape may be dry one day and wet on another. The idea of being comfortable living with water extended to the social realm includes the notion of floodable communities. We are setting up the public realm as a series of frameworks that can be adapted either by environmental change or by people over time. [We want to give] people the opportunity to experience these shifting hydrologic dynamics.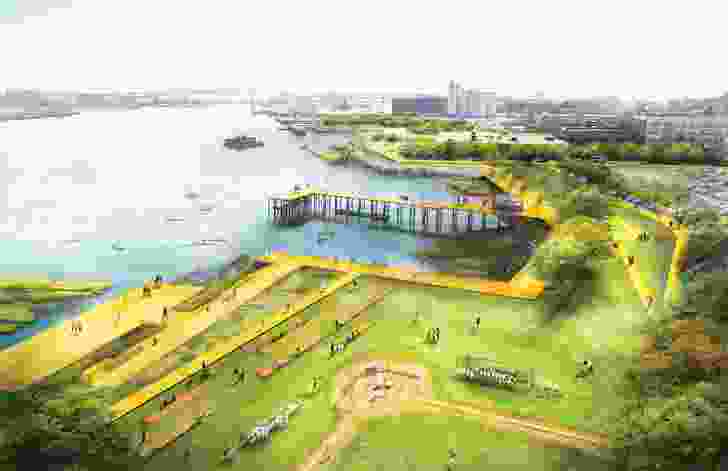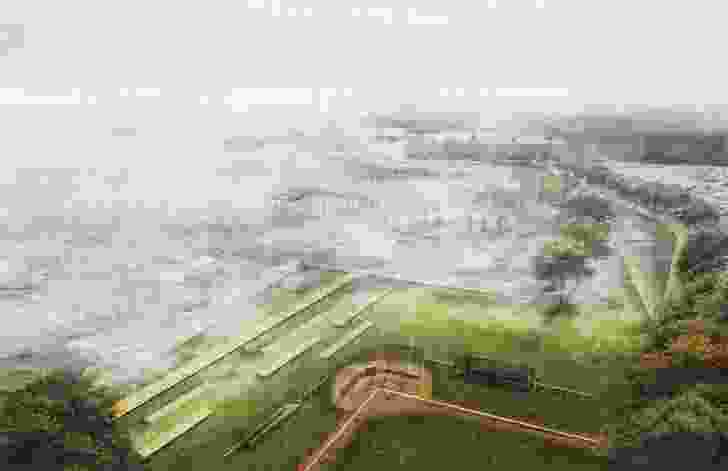 BL: The idea of adaptive capacity and resilience is different to recovery from a crisis. Adaptive capacity means the behaviours of people and systems will grow and evolve from a new set of circumstances. Recovery often binds us to how things were. But these are tricky ideas in practice and it's not easy to deliver on resilience. There are deeply personal challenges – many in a community will want to go back to the way things were for reasons of comfort, family, economic livelihood and so on. There are also political realities about change to overcome when constituencies are heavily invested in norms, or are unwilling to invest collectively in making change. Taxes to pay for resilience initiatives or improper land development are two crucial examples in the United States. And change is also hard because the leading edge of innovation and invention can be costly and complicated.
LS and RK: Resilience does not mean 100 percent protection and insulation from challenges, but more the capacity to recover from and adapt to ongoing and varied challenges over time. It encompasses environmental, social and financial health. A "resilient community" is one that can quickly recover, creatively adapt and absorb stresses without too much loss of investment. Thus, we cannot simply isolate climate change "resiliency" to water's-edge engineering alone. The effort must equally embrace broader issues of economic investment, community enhancement, primary infrastructure and a variety of different solutions to different contexts, enabling more agile forms of "bouncing back."
Read Part II of the interview here.
Source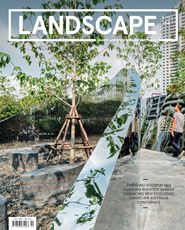 Practice
Published online: 21 Nov 2019
Words: Rosalea Monacella
Images: James Corner Field Operations, John December, Simon Wood, Stoss LU, Timothy Hursley
Issue
Landscape Architecture Australia, May 2019