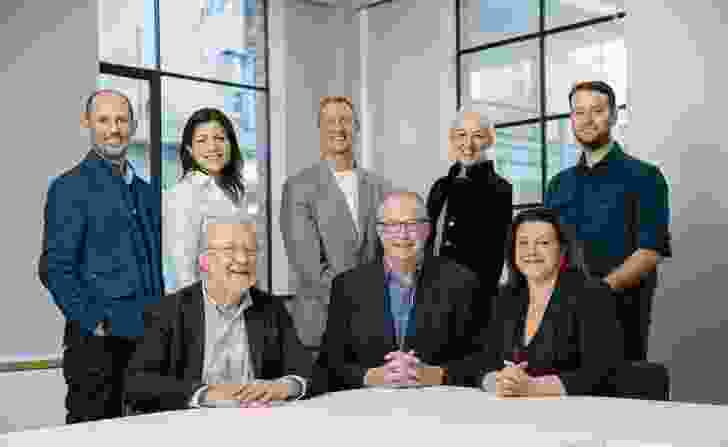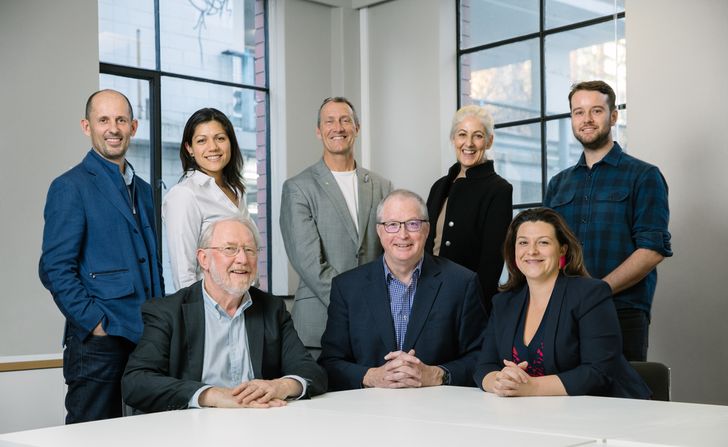 From a pool of seventy-one entries, thirty-three projects have been shortlisted in the 2017 Australian Urban Design Awards, the nation's premier awards for excellence and innovation in urban design.
The awards recognize contemporary Australian urban design of the highest quality and aim to encourage cities, towns and communities across the country to strive for best practice.
On the jury was Jon Clements (director, Jackson Clements Burrows), Malcolm Snow (chief executive, National Capital Authority), Jill Garner (Victorian Government Architect), Neil Savery (general manager, Australian Building Codes Board), Cindy Varnier (infrastructure sustainability consultant, GHD), Tim Hunt (Melbourne leader, lighting, Arup), Davina Knox (senior sustainability consultant, WSP) and William Chandler (director, Chandler Consulting Services).
The awards will announced in Brisbane on Wednesday 25 October. The announcement will be preceded by a keynote address from Heinrich Wolff, Wolff Architects, South Africa, entitled 'Network Systems.' Heinrich's work has been recognized with a Daimler Chrysler Award for South African Architecture and the RIBA Lubetkin Award. He has held several academic appointments including as adjunct associate professor at UCT, Cape Town and as a visiting professor at the ETH in Zürich, IUAV in Venice and Washington University in St Louis. In September he was the inaugural Charles Correa Chair for architecture at the University of Goa, India, teaching an urban design workshop called Urban Externalities.
The Australian Urban Design Awards program was established as the Australia Award for Urban Design in 1996 and was created by then-prime minister Paul Keating's Urban Design Task Force. Malcolm Turnbull, prime minister of Australia, and Lucy Turnbull, former lord mayor of Sydney and chief commissioner of the Greater Sydney Commission, are both patrons of the awards. Past patrons include former prime ministers Julia Gillard and Kevin Rudd.
2017 Australian Urban Design Awards shortlist
Delivered outcome – large scale
Elizabeth Quay – Metropolitan Redevelopment Authority with ARM Architecture and Taylor Cullity Lethlean

EY Centre, 200 George Street – FJMT in collaboration with Mirvac
Junction Place, Wodonga – ASPECT Studios, Development Victoria, City of Wodonga
Maitland Levee – McGregor Coxall, CHROFI, Northrop, City Plan Heritage, MBM, MGAC, JBA, Alluvium
Soho Village – Clarke Hopkins Clarke
Tonsley Innovation District – Oxigen, Woods Bagot, KBR, WSP, Tridente Architects and RenewalSA
Delivered outcome – small scale
Bowden Town Square – Aspect Studios, Ashley Halliday Architects and Renewal SA

Brooke Street Pier – Ireneinc Planning and Urban Design
Fitzroy Gardens Redevelopment – City of Melbourne, City Design Studio
Henley Square Redevelopment – TCL and Troppo Architects
Monash University Caulfield Campus Green – TCL
Orange Regional Museum – Crone
Sixth Street Revitalization Project – Jensen Plus and The Rural City of Murray Bridge
Tanderrum Bridge – John Wardle Architects and NADAAA in collaboration
Windsor Plaza – ASPECT Studios, City of Stonnington
Wynyard Walk – Woods Bagot
Policies, programs and concepts – large scale
Better Placed - An integrated design policy for the built environment of New South Wales – Government Architect New South Wales
Future Parade - K2K Kensington to Kingsford Town Centres – Ethos Urban (formerly JBA), Stewart Hollenstein, Arcadia, Jess Scully, Transport Planning Partnership
Hyper Active Transport: A Road to Rapid Decarbonisation – Peter Willett Associates
K2K (Kensington to Kingsford Town Centres) – JMD design, Hill Thalis, Bennett and Trimble
New World City Design Guide: Buildings that Breathe – Brisbane City Council in collaboration with Urbis and Arkhefield
Rockhampton Riverside and CBD Redevelopment – Urbis
Smart Seeds – GHD
Sydney Light Rail: Urban Renewal Strategy and Reference Design – Hassell
Sydney Metro Northwest: Urban Design and Corridor Landscape Plan – Hassell
Transport for NSW Urban Design Guidelines – Transport for New South Wales Precincts and Urban Design team
Western Metropolitan Regional Trails Strategic Plan – Fitzgerald Frisby Landscape Architecture
Policies, programs and concepts – small scale
Fremantle 2029 Transformational Moves – Cox Architecture and City of Fremantle
Montario Quarter – LandCorp Urbis
Parramatta Civic Link – SJB and ASPECT Studios
Telopea Master Plan – Urbis
The Freo Alternative – Australian Urban Design Research Centre
Urban Design Framework for the ANU Union Court and University Avenue Precinct – Civitas Urban Design and Planning
The Australian Urban Design Awards are organized by Architecture Media and convened by the Planning Institute of Australia with the support of the Australian Institute of Architects, the Australian Institute of Landscape Architects, the Government Architects Network Australia, the Australian Sustainable Built Environment Council, Consult Australia, Engineers Australia and the Green Building Council of Australia. The principal partner is Cement Concrete and Aggregates Australia, with supporting partners PTA Landscapes, Holcim, Wood Solutions, Christie and the Queensland Government.
The winners will be announced in Brisbane on 25 October.
Related topics