For those who know him well, there are two Hugh Mains. One is the charming, boyish urban landscape designer with a tattoo of flowering tendrils descending his left arm. A man delighting in subtle gardens and thoughtful clients. The other Hugh Main is a reflection of his country origins: a Hugh in love with the simple indoor/outdoor existence he enjoys on his Gloucester farm, observing the countryside in detail as he rides over the hills or trains for the Australian Stock Horse Society National Show in Tamworth.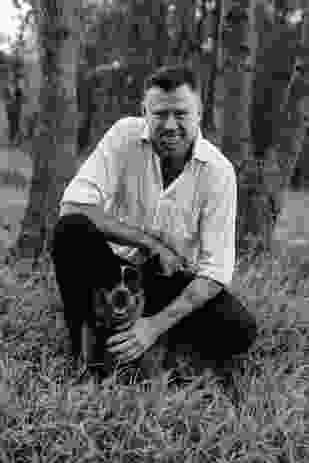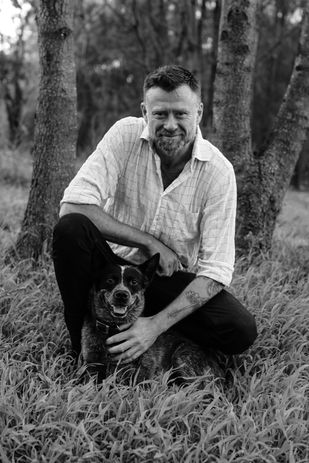 Main grew up in the Glen Innes district of New South Wales. Tough conditions on the land in the late twentieth century persuaded many country boys to look for employment in the city. Quite a few found they had a natural affinity for landscape contracting and over time gained valuable experience working for knowledgeable practitioners, in Main's case with the Sydney-based Gay Stanton.
I first came across Main's work on a spring day some six or seven years ago, when a selection of Sydney landscape designers were exhibiting their residential projects to the general public. The selection seemed rather underwhelming until we chanced upon Main's garden – a relatively new creation tucked quietly behind an old block of units in Bondi. At the time, Main lived in a basement flat which opened out into a glade of native trees – eucalypts and banksias, underplanted with tree ferns that surrounded a lily pond and a firepit set down in a square clearing edged by sandstone blocks. The unexpected calm and tranquillity of the garden, its otherworldliness, invited visitors to pause awhile, perched on the stone benching, to take in the quiet and understated mood of the place.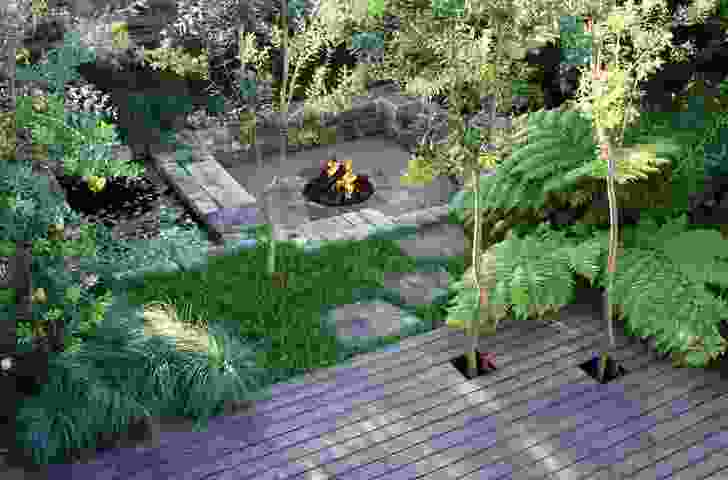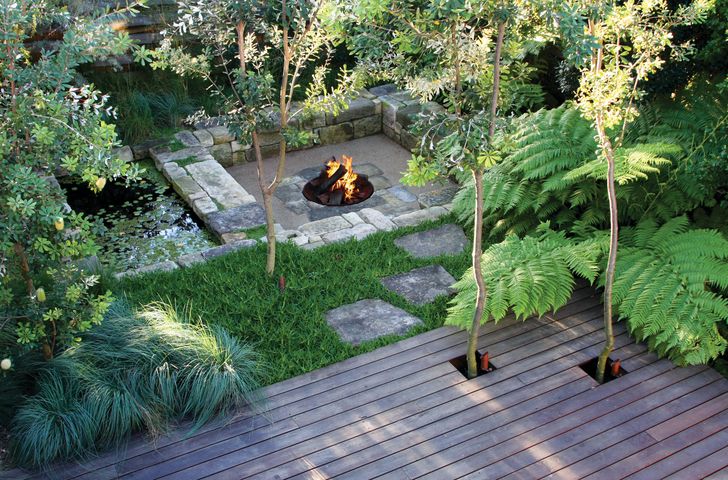 Among Main's early commissions was the large garden at Ooralba Estate, set on a plateau overlooking the lush paddocks and the enfolding cliffs of New South Wales's Kangaroo Valley. Its extraordinary sculptural maze of clipped Elaeagnus pungens reflects Main's love of cloud pruning, partly inspired by the windswept headlands of Australia's east coast, with their spectacular shrub banks sculpted by the natural forces. His work has, to some extent, achieved fame through the striking image of that maze, captured by photographer Murray Fredericks and featured prominently in the State Library of New South Wales's 2016 exhibition Planting Dreams: Grand Garden Designs.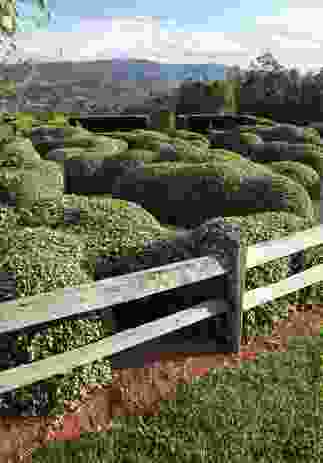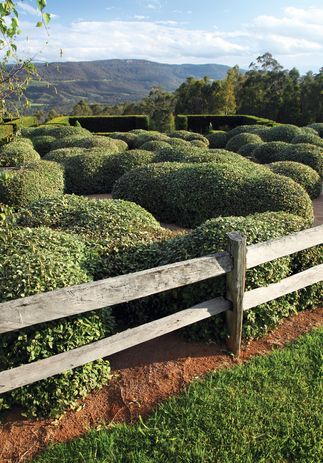 Early in his career, Main developed a complete aversion to the then fashionable "bright white on deep green" of 'Iceberg' rose gardens, and of those tropicana moments with their hot hibiscus accents. His Cronulla garden, designed in 2007 initiated a pattern of clipped grey-green and silver-tipped shrubs, cloud pruned to form a tapestry of artfully rounded shapes. Its elegant shrub bank subtly eases the eye down the slope, past handsome walls of dimpled sandstone, over a swimming pool and timber boardwalks to the calm waters of Port Hacking.
Noting that Sydney gardens are never truly seasonal, planting schemes ensuring an even, year-round presentation evolved. Main likes the soft, hazy light of summer and the ethereal mists of winter that bring a sense of mystery to his designs. While a vista offers an elegant way to draw the eye out into the landscape, Main's view is that the quintessential Australian garden is not rectilinear, but asymmetrical, and that formal vistas have no place here. Wide individual flagstones laid in somewhat random patterns replace conventional paths across lawns and lily ponds, leading to an absence of rigid lines in his designs. Elsewhere, informal paths snake through lush planting toward further points of interest.
Quizzing Main about design influences reveals consistent sources. A lover of French garden designer Nicole de Vesian's La Louve garden of clipped plants, stonework and gravel in the south of France, and of Derek Jarman's minute and austere Dungeness garden cast upon a gravelly English shore, he also cites the Zen-like Californian landscapes of American landscape designer Andrea Cochran and Australian-born Bernard Trainor as continual sources of influence. However, it was his trip to Kyoto in 2014 that confirmed the main source of so many of the gardens he respects. His work is informed by the Japanese pursuit of a reflective, humbling character within an exquisite miniaturized world, and the crafting of plants into evocative sculptures with subdued textures and colours.
Another consideration is the Arcadian ideal, offering the ultimate simplicity of a pastoral paradise garden, a harmonious retreat from the pressures of everyday life. Here, one can escape into a relaxed, dream-like circumstance. Calmness, serenity and quiet are the qualities Main considers essential to any truly exceptional garden.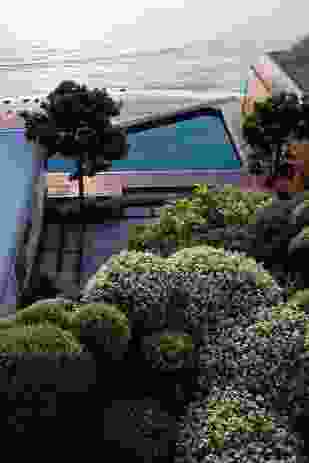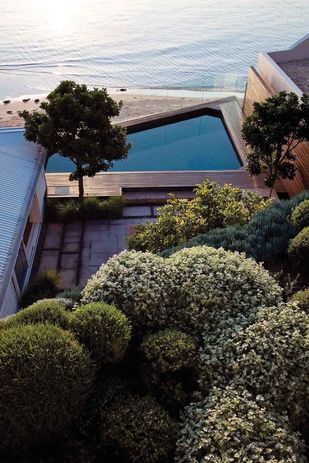 With five design colleagues, a prominent large-scale suburban garden nearing completion in the Brisbane suburb of Teneriffe and a new book surveying his work well on the way, Main's Sydney studio Spirit Level Designs is firmly established in the realm of Australian landscape design. This ongoing success can in part be attributed to the support of his allied specialist construction and maintenance team – their masterful stone walling anchors many of his designs and they continue to curate many of Main's more sculptural compositions through clipping, feeding and weeding.
While Main delights in fine residential commissions, he harbours a desire for a broadacre opportunity, ideally an equestrian landscape, reflecting his two great passions. Spirit Level Designs' gardens can be found across eastern Australia and even as far afield as France.
Source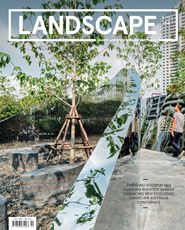 Practice
Published online: 9 Oct 2019
Words: Howard Tanner
Images: Adam Jones, Jason Busch
Issue
Landscape Architecture Australia, May 2019