It was a remarkably crisp July morning in Sydney when our jury (Mark Jacques, Sharon Mackay and Susan Ryan AO) met for the first time. None of us were previously known to each other and we all arrived on the day without any preconceived shortlists or agendas, apart from some names that had been volunteered by AILA members and a list of Institute fellows that was available for reference.
The first order of business was to establish the criteria for what makes someone an "esteemed fellow," and in this task we were fortunate to receive the guidance of Age and Disability Discrimination Commissioner Susan Ryan, a passionate advocate for quality public space. Ryan was able to set a broad framework around a contribution to a culture of making equitable, inclusive and sustainable places. After some debate, we arrived at the five criteria below:
1. An individual must have contributed to the creation of great public places that are equitable and sustainable. This contribution may be through practice, research, teaching, policy, advocacy roles or any combination of the above.
We made an early distinction between a contribution to the practice of landscape architecture and a contribution to the culture of landscape architecture. While intimately related, the former does not guarantee the latter. We felt confident that exemplary practitioners would be recognized within the other categories of the awards and we sought instead to find candidates who were able to breach the boundaries of practice and other realms (be they education, policy making or advocacy) and to bring this hybrid energy back to enriching the profession.
2. An individual must be authentic in their belief in the Australian landscape and built environment, and they must have been and continue to be highly influential in the depth and breadth of their contribution to it.
We sought to acknowledge contributions to the culture of landscape architecture from local practitioners who were influential and active, either nationally or internationally, and from non-local practitioners who had demonstrated a sustained commitment and contribution to the local culture.
3. An individual must currently be contributing to the culture of landscape architecture.
We took the opportunity of AILA's golden anniversary to not merely be retrospective, but to celebrate the living culture of the profession. That so many candidates were actively contributing at the inception of the institute and at its fiftieth birthday is a remarkable testament to the longevity and energy of an idea.
4. An individual must see himself or herself as either a landscape architect or as a custodian of landscape.
The jury thought that neither landscape architecture training nor membership of AILA should be a precondition for an eminent contribution to the culture of the profession. We were comfortable with the consequences of this distinction, which removed candidates who may have contributed to the culture of sustainability, landscape and cities, but who did not identify as being within the culture of landscape architecture.
5. An individual doesn't necessarily need to be an AILA Fellow or even Australian.
This is a simple but necessary statement that the profession is both a contributor to and beneficiary of a proudly international culture, and that that influence and agency transcend boundaries.
Having agreed on parameters about what might qualify someone as an Esteemed Fellow, the jury began an extended exercise in shortlisting, sorting and negotiating. The task was difficult and took more than a month of incremental change and gradual refinement. We were only able to complete our task through a flexing of the rules that allowed the late Dame Elisabeth Murdoch AC DBE to be recognized. This was on behalf of the many other Esteemed Fellows who were enabled by her sponsorship of the Elisabeth Murdoch Chair of Landscape Architecture at the University of Melbourne. The jury was overwhelmingly impressed by the depth, stature and eminence of those whose contributions have helped to form the landscape architecture profession as we know it today. We are delighted to put forward the following list of Esteemed Fellows: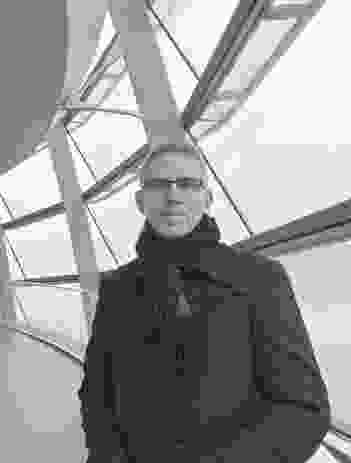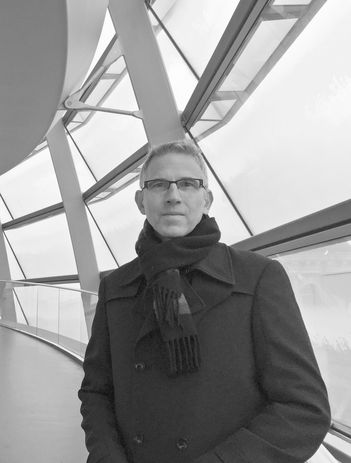 Ronald Jones
Ronald Alan Jones was born in the USA and studied landscape architecture in Iowa, where he was a student of Jim Sinatra. Jim came to Melbourne in 1981 as the head of RMIT University's new landscape architecture degree program, in large part through the influence of another former Iowa student, Steve Calhoun. Ron followed Jim to tutor at RMIT for one year (no-one can credit him with foresight). In 1984, Ron and Brian Stafford won the design competition for the Royal Park Master Plan. In 1985 he worked with Rob Adams on the City of Melbourne's Strategy Plan Review, and in 1986 joined Rob's Urban Design Branch, helping (among the more substantial day-to-day work) to redesign Swanston Street, the Yarra Turning Basin, Town Hall Plaza, City Square and Birrarung Marr. In 2000, Ron and Georgina Whitehead established a small private practice, and he has since focused on public landscape and urban design projects, including policy development, urban design frameworks, masterplans and public space design. Ron is a Fellow of AILA, Adjunct Professor of Landscape Architecture at RMIT University, a member of the Victorian Government Architect's Design Review Panel, and a member of the Abbotsford Convent Foundation Board.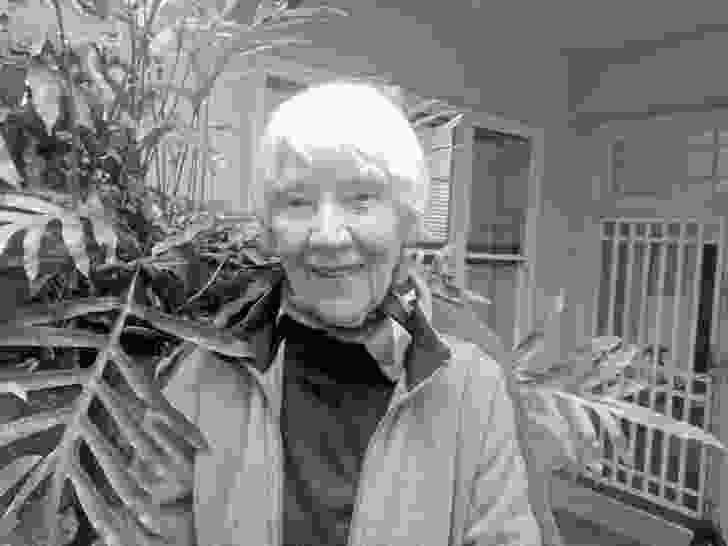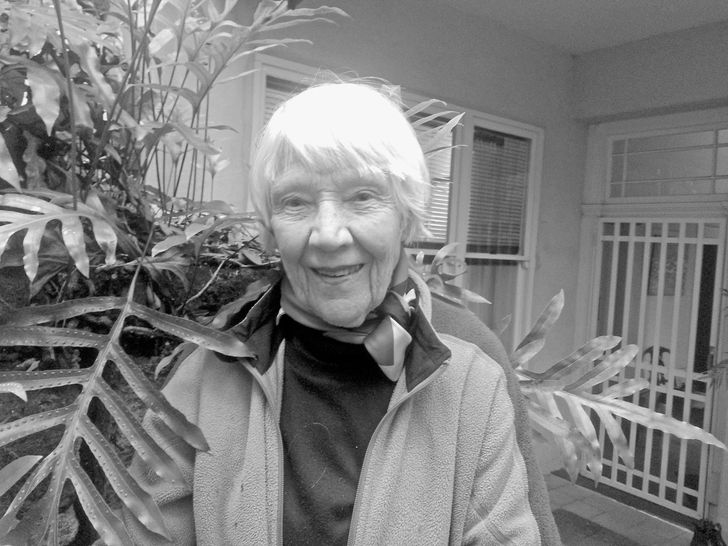 LADY Jean Brodie-Hall
Lady Jean Brodie-Hall AM FAILA (nee Jean Verschuer) is a prominent and respected West Australian landscape architect who was one of the attendees at the inaugural meeting of the Australian Institute of Landscape Architects (AILA).
During the 1960s Jean worked with the architecture firms of Forbes and Fitzhardinge and Summerhayes and Associates, and was a consultant to large public companies, private firms, government agencies and local councils on a range of projects. These included standard-gauge railway stations, the Salvation Army village in Hollywood, Western Australia, and the design of major mining towns and their surrounds. In 1969 she was elected a federal councillor of AILA and remained so for ten years. During this time she was also an Australian delegate to the International Federation of Landscape Architects (IFLA) for five years. For the last two years of her term she was president of AILA.
In 1970 Jean was employed by the University of Western Australia, initially to report on the changes to pedestrian and vehicle movement caused by the recently completed underpass from the north of the campus. On the retirement of the curator, she was appointed the inaugural University Landscape Architect in 1974, responsible for planning, design and maintenance of the campus, in the office of the university architect.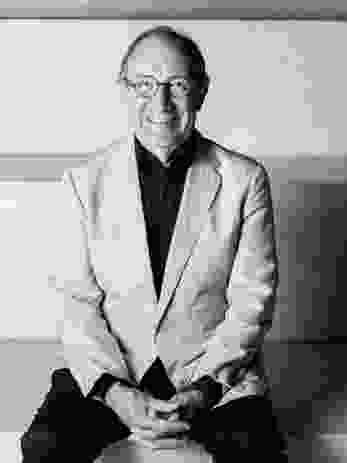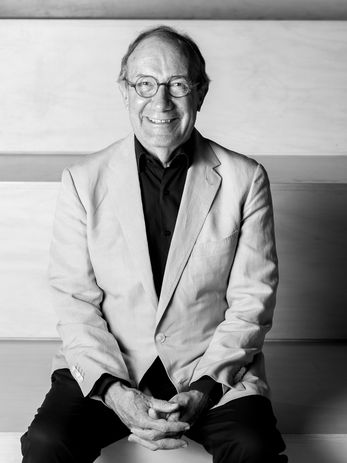 Ken Maher
Ken Maher holds a Bachelor of Architecture with first class honours, a Master of Architecture and a Graduate Diploma in Landscape Architecture from UNSW, as well as a Graduate Diploma in Environmental Studies from Macquarie University. He is a Life Fellow of the Australian Institute of Architects, a Fellow of the Australian Institute of Landscape Architects, a Fellow of the Green Building Council of Australia and an Honorary Member of the American Institute of Architects.
Ken is a Fellow of Hassell, following twenty years as a principal, including nine years as chairman. He is a professor of practice at UNSW Built Environment, and president of both the Australian Institute of Architects and the Australian Sustainable Built Environment Council. Ken is chair of the City of Sydney's Design Advisory Panel, a member of the Sydney Opera House Eminent Architects Panel and a board member of both UrbanGrowth NSW and the Co-operative Research Centre for Low Carbon Living.
His recognition as a designer is reflected in the numerous awards received for his projects. In 2009 Ken was awarded the Gold Medal by the Australian Institute of Architects, and in 2010 the Australian Award in Landscape Architecture from the Australian Institute of Landscape Architects.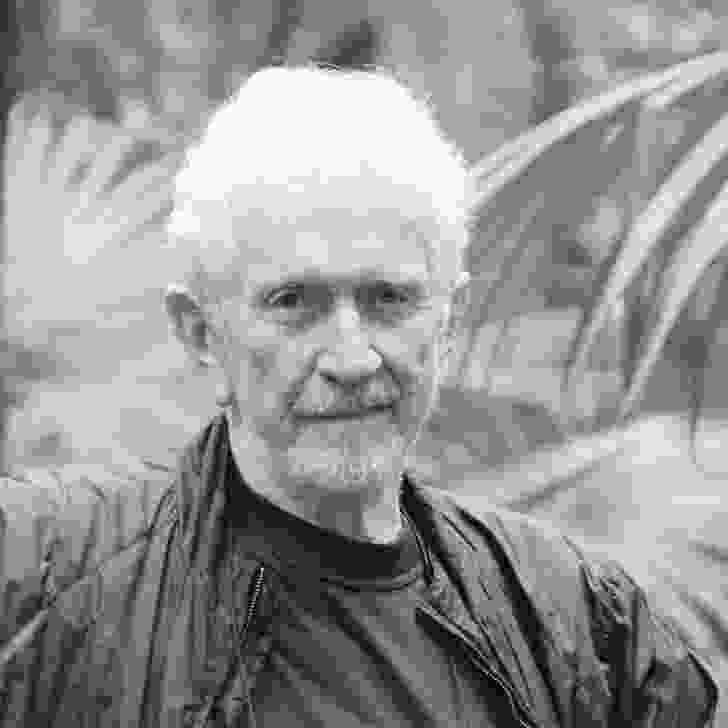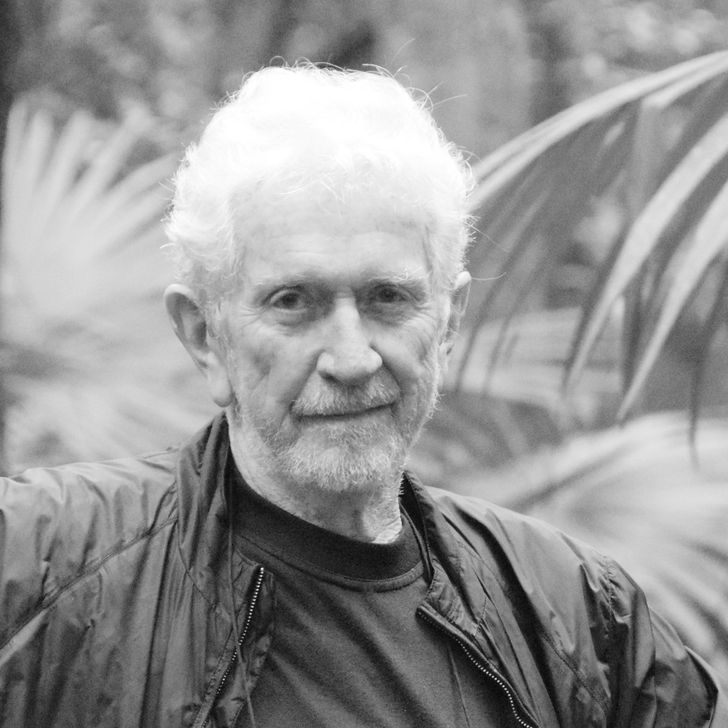 Bruce Mackenzie
If we see landscape as a repository, beginning with fundamental ecological conditions made more complex by human intervention – structure and infrastructure, plus human society itself – we also see the task of landscape architecture. But we must acknowledge that all design disciplines that affect, change, add to or take away from the environment share responsibilities that essentially equate with those of landscape architectural practice. Landscape architecture itself is not simply applied design; it is the very beginning, the philosophic process of interaction. Throughout his fifty-year career in landscape architecture Bruce has been a devoted advocate for the indigenous landscape environment. This applies to the broad landscapes within and beyond urban areas, where indigenous landscape qualities are now prominently used as design tools. It also pays respect to Indigenous societies that helped develop this land and its indigenous landscape, which is still a prominent feature of the Australia we know today. Bruce Mackenzie's lifetime association with design and the environment has been pursued with ever-increasing fascination. He feels privileged to be associated with such a rewarding profession.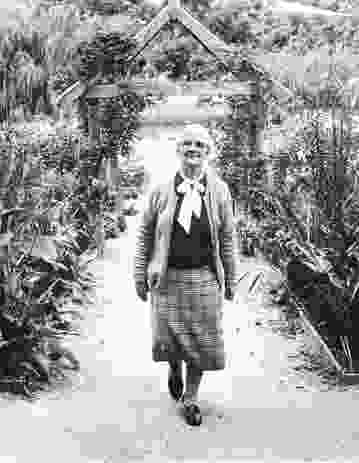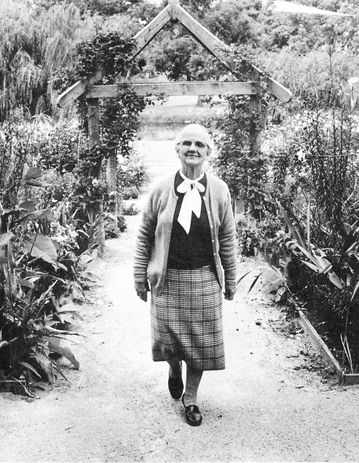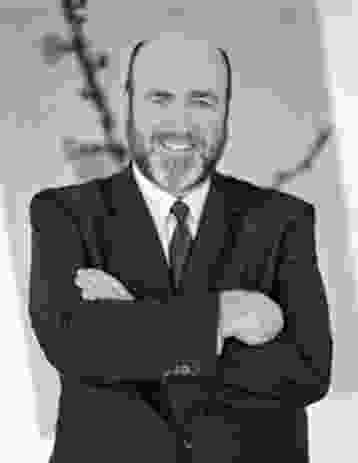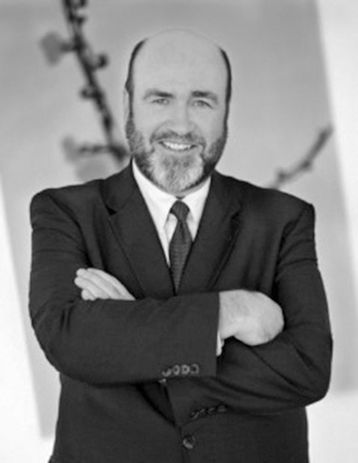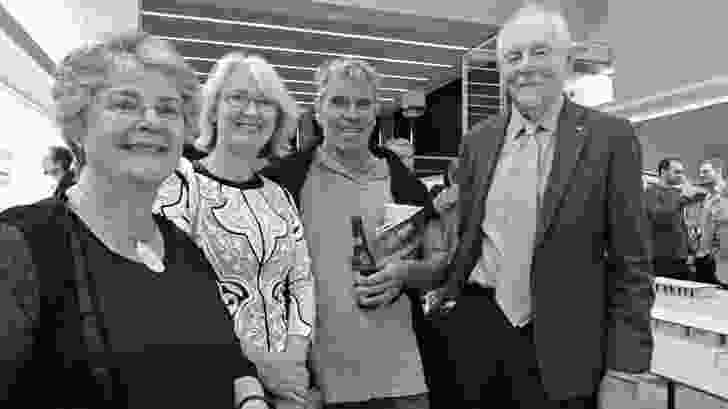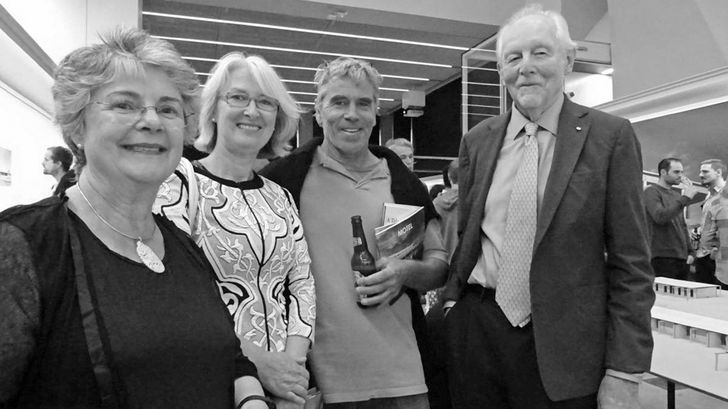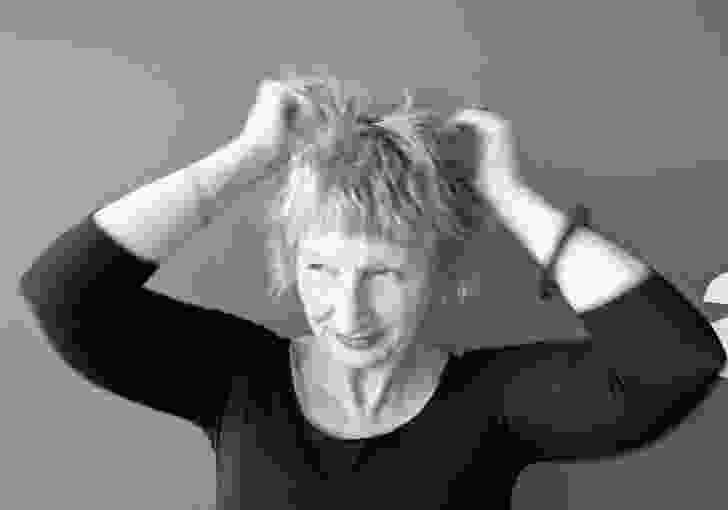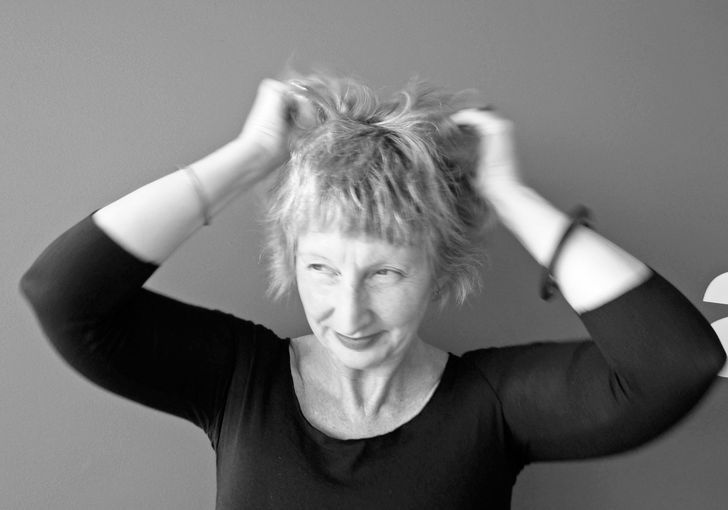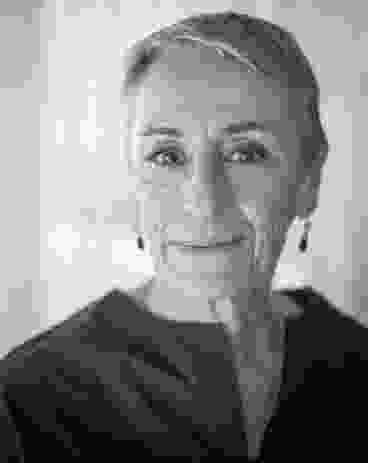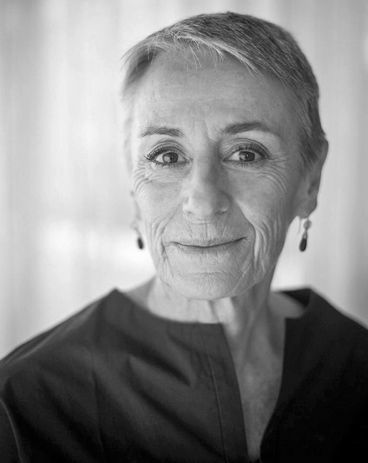 Elisabeth Murdoch Chairs of Landscape Architecture:
Michael McCarthy, David Yencken, Catherin Bull and Gini Lee
The Elisabeth Murdoch Chair of Landscape Architecture at the University of Melbourne was established in 1980 by an appeal committee chaired by Dr H. Norman B. Wettenhall with members including Dame Elisabeth Murdoch, Lady Law-Smith, Sir Thomas Ramsay and George Seddon. It was the first endowed chair in landscape architecture in the Southern Hemisphere, and one of the first anywhere in the world. With the Murdoch family being the major donor the position was named in recognition of Dame Elisabeth Murdoch (1909–2012), a widely known and revered patron of Australian landscape design and landscape architecture. Dame Elisabeth was pivotal in making the University of Melbourne understand that landscape architecture was a broad and significant discipline, and she often quoted Frederick Law Olmsted's original definition of landscape architecture: "By landscape I mean all of nature and the earth, and by architect, I use the word as in: God is the architect of the whole universe." Since its creation, four people have held the title, including Professor Michael Martin McCarthy (1983–1988), Professor David Yencken AO (1988–1998), Professor Catherin Bull AM (1998–2010) and Professor Gini Lee (2011–current).
During his tenure Professor McCarthy encouraged the City of Melbourne to hold the competition for the redesign of Royal Park, subsequently chairing the jury, and actively encouraged a research culture in landscape architecture at the university, especially focusing on landscape heritage and bushfire management. Professor Yencken advanced the scholarly agenda, introducing a strong focus on the cultural landscape of Australia to the curriculum and strengthening the established pattern of cooperative teaching with urban design. Professor Bull developed the research agenda of the landscape architecture discipline appropriate to its place in a contemporary research-intensive university, attracting a strong cohort of domestic and international doctoral students. She also oversaw renewal and internationalization of the curriculum and student body. Professor Lee has advanced multidisciplinary collaboration in landscape architecture research, teaching and practice, focusing on the Asian region and internationally. She advocates for design research and practice across regional, remote and indigenous landscapes in relation to critical environmental and cultural systems and communities.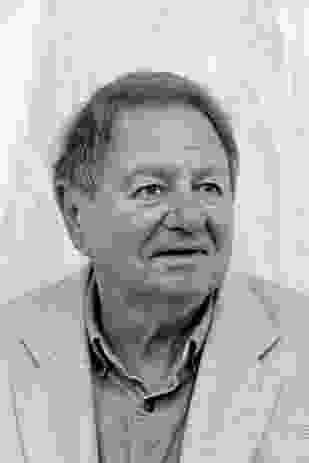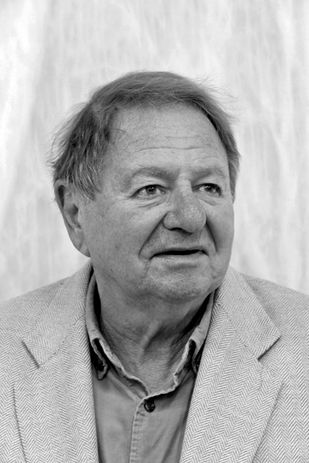 Jim Sinatra
Jim Sinatra has made a major contribution in the field of landscape architecture, particularly in regional and rural Australia, but also internationally.
In the early 1980s Sinatra led the newly established undergraduate degree in landscape architecture at RMIT University. He led and mentored this program for fifteen years before retiring in 1998 with an emeritus professorship.
Jim also led design studios called "windows in city, suburban, rural, and remote Australia" as part of the landscape architecture course, which grew to become the RMIT OutReach Australia program. He believed that landscape architecture should be an all-embracing design profession. This program provided invaluable opportunities for Australian and international students by initiating student exchange programs. RMIT University staff participated in projects that were focused on bringing real and meaningful change to communities in need. For these efforts he was made a Fellow of the Australian Institute of Landscape Architects and awarded an honorary Doctor of Design by RMIT University.
Sinatra Murphy, the practice he leads with Phin Murphy, is widely respected for its artful approach to placemaking and the creation of meaningful public spaces. This practice maintains strong links with Indigenous peoples and is currently working with multicultural groups.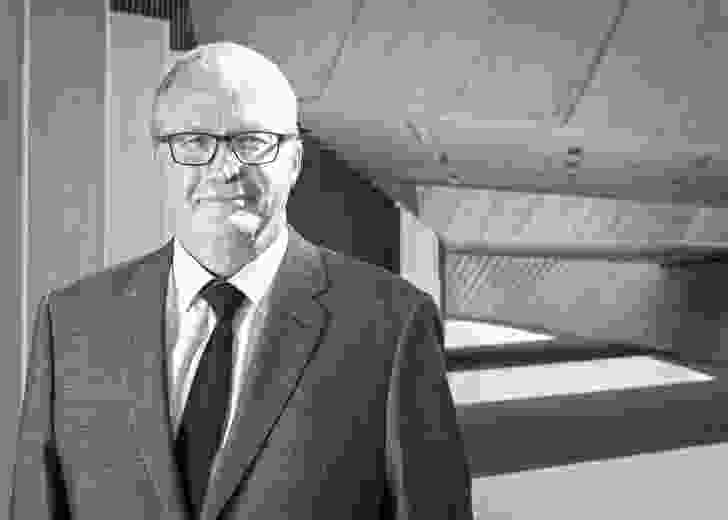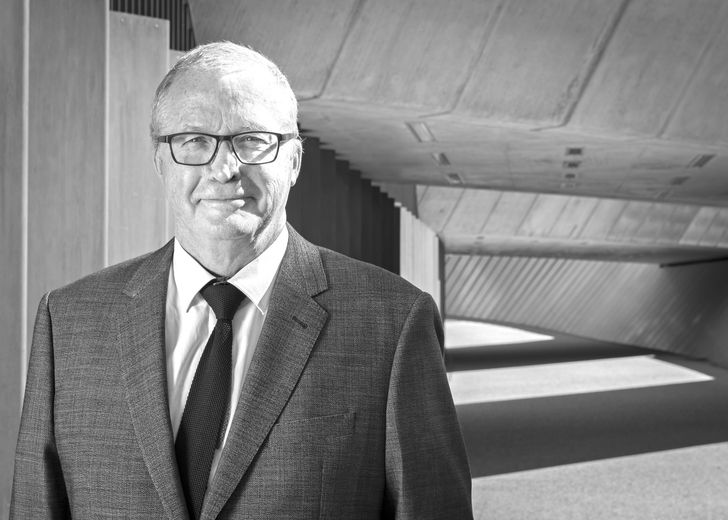 Malcolm Snow
Malcolm Snow is acknowledged for the breadth of his design and urban development experience as well as his advocacy for making better cities. With dual qualifications in planning and landscape architecture and a career spanning more than four decades, he has led major city revitalization programs across Australia, Asia and the United Kingdom and as an adviser to all spheres of government.
Malcolm has held high-profile roles in both the private and public sectors. Prior to joining the National Capital Authority as chief executive in early 2014, he was a director of the international consulting firm Urbis. He is the former CEO of South Bank Corporation in Brisbane and was for a decade the head of design at the City of Melbourne.
Committed to raising public awareness of the value of good design, Malcolm has been the chair of several not-for-profit organizations, including the Urban Design Alliance and the Place Leaders Association. He is an AILA Fellow and, with others, the recipient of more than thirty-five national and professional awards for excellence in design and management, including the Australia Award for Urban Design on three separate occasions.
Malcolm continues to contribute to the development and teaching of design programs at several universities and is a mentor for young planners and designers.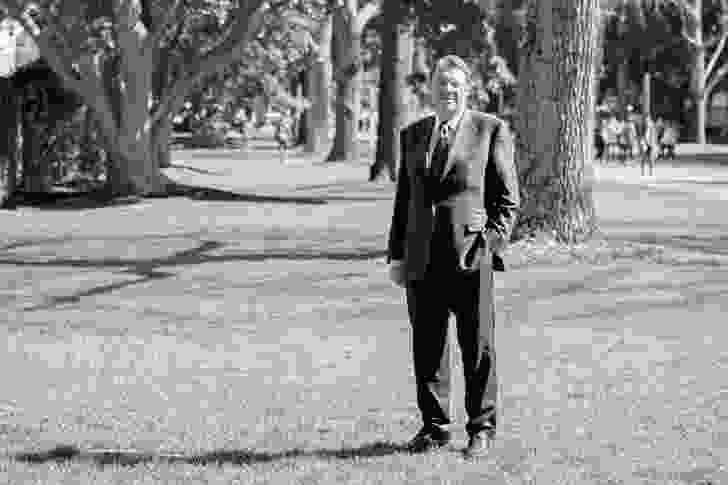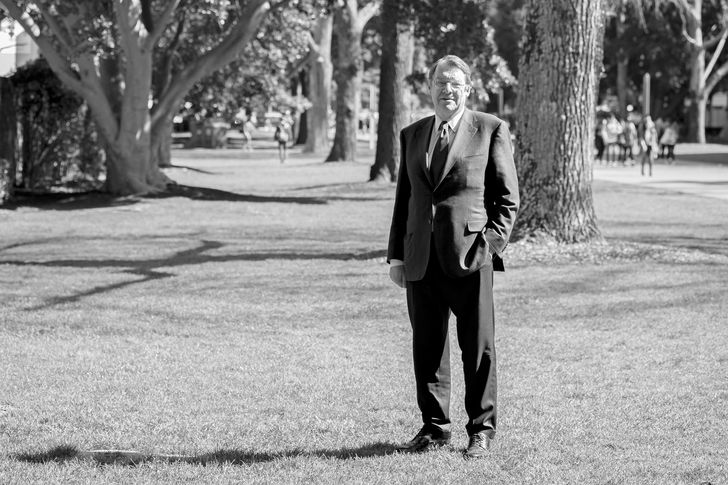 James Weirick
James Weirick is the program director of Urban Development and Design at the University of New South Wales. Prior to joining UNSW in 1991, he was the head of the landscape architecture program at RMIT University. James was also a lecturer in landscape architecture at the Canberra College of Advanced Education, 1982–1986.
Before beginning his academic career in Australia, James held positions as an instructor of History of City Planning at the University of Massachusetts Amherst, and instructor of Architectural History and Theory at Boston Architectural College.
James has worked with various consultancies in Sydney, Melbourne and Canberra.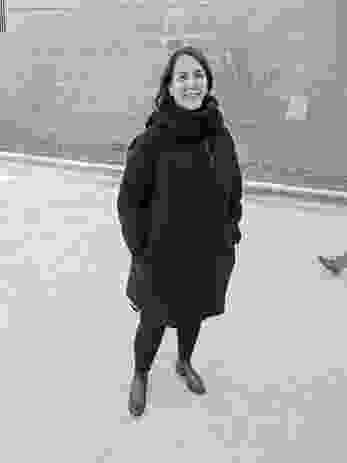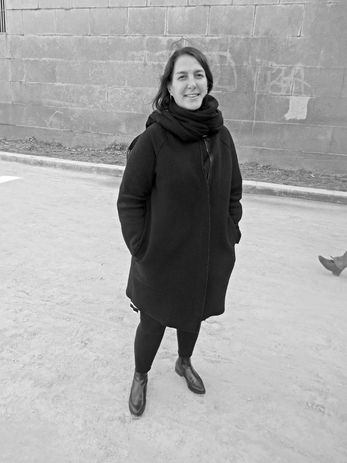 SueAnne Ware
SueAnne Ware is a professor of landscape architecture and the Head of School Architecture and the Built Environment at the University of Newcastle, Australia. She is the founder of out(fit), an all-female collective of design practitioners and academics, as well as a self-confessed design activist. As landscapes are often in public spaces, she believes that landscape architects share a responsibility for setting the political, social and environmental agenda. Her projects reflect her strong commitment to society's marginalized groups and an exploration of issues such as drug addiction, refugee policy and homelessness. She aims to create spaces that generate friction, where protests are possible and permitted, where the attention of passers-by is drawn to some of society's most pervasive issues, and where those passers-by may discover insight into what she hopes is a more humanitarian approach. Her design projects have won national and international awards, including the SIEV X memorial, the Road-as-Shrine and the Anti-Memorial to Heroin Overdose Victims.
SueAnne has qualifications from Colorado State University and the University of California at Berkeley and a PhD from RMIT University. In 2011, she authored Sunburnt: Landscape Architecture in Australia with Julian Raxworthy, and in 2014 co-edited Making Sense of Landscape with Professor Gini Lee, a collection of essays that uncover the history of landscape architecture firm Taylor Cullity Lethlean.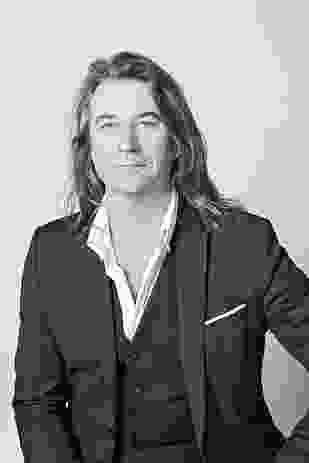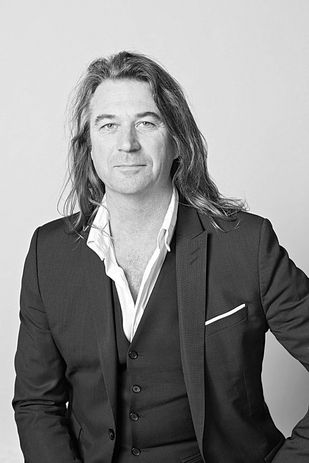 Richard Weller
Richard Weller is the Martin and Margy Meyerson Chair of Urbanism and professor and chairman of the landscape architecture department at the University of Pennsylvania. He has received numerous awards for international design competition at all scales of landscape architecture and urban design. He was previously the director of the Australian Urban Design Research Centre at the University of Western Australia and long-time collaborator with Vladimir Sitta under the rubric of Room 4.1.3. He has published four books, has authored over ninety papers and is the creative director of the interdisciplinary journal of landscape architecture LA+ . Through his writing and design work he has consistently argued for a more critical and imaginative practice of landscape architecture.
This list was prepared for the November 2016 issue of Landscape Architecture Australia magazine, celebrating fifty years of the Australian landscape architecture profession, 1966–2016.
—-
Mark Jacques is an urban designer and landscape architect based in Melbourne. He is a Professor of Architecture (Urbanism) Industry Fellow at RMIT University, where he teaches in the Master of Urban Design program. In 2016 he established Openwork to undertake collaborative projects, research and speculation into public space.
Sharon Mackay is a strategic designer and landscape architect with eighteen years' experience working in Australia and North America. She has worked in the public sector as well as in private practice. She is currently working with the Department of the Premier and Cabinet in the South Australian Government.
Susan Ryan AO was appointed as Australia's first Age Discrimination Commissioner in 2011 for a five-year term. She is also the Disability Discrimination Commissioner. Prior to her appointment as commissioner, she was Women's Ambassador for ActionAid Australia and chaired the Australian Human Rights Commission.
Source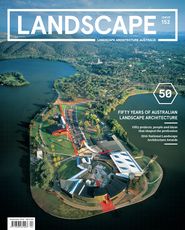 Review
Published online: 17 Mar 2017
Words: Mark Jacques
Images: .Martin. via Flickr
Issue
Landscape Architecture Australia, November 2016