Over tea and cannoli, Marc Treib recently took some time from his schedule in Australia to discuss his new book Austere Gardens, Isamu Noguchi and landscape design. Treib, a University of Melbourne Macgeorge Fellow and Professor Emeritus of Architecture at the University of California, Berkeley, had just participated in a discussion with PhD students in Melbourne that traversed such diverse topics as ecclesiastic architecture, reconciliation, fourth nature, architectural illustration, Melbourne's laneways and the implications of BIM for landscape architecture.
Fiona Johnson: Have you noticed much change since your last visit to Australia?
Marc Treib: The principal changes I have noticed are in Melbourne's architecture, which seems to get more and more extreme and more and more bizarre. It seems the process is to take a good basic building and then squirt coloured frosting all over it. It strikes me as ornamental pastry-making at an urban scale.
FJ: I've bought your new book Austere Gardens: Thoughts on Landscape, Restraint and Attending. What I like about what I've read so far is that you're talking about the phenomenon of "overdesign" in landscape, but this is kind of classic to what we find in architecture.
MT: It's a trend more widespread in today's architecture than in landscape design, but it also applies to some gardens and public landscapes, at least to some degree. There are probably only two basic ideas in the book. The first argues for simple forms yielding rich experience, a characteristic found in much Japanese design. The second questions whether how we look at things is more critical than the forms of the things themselves. That's where the term "attending" in the book's subtitle comes from – how we look and pay attention to our environment.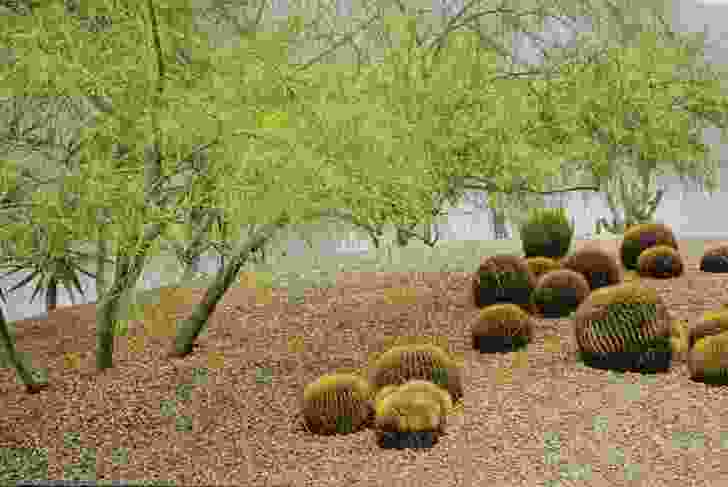 FJ: Do you see the work of Isamu Noguchi as useful strategic precedence for getting students to think about space instead of objects?
MT: The issues in landscape architecture and landscape education are today far more complex than form or space alone. Noguchi is an interesting artist because even his objects (sculptures) usually worked with space and materials, as did his landscape projects. There are other devices for investigating space that have been effective in the past, of course. Robert Royston, one of Garrett Eckbo's first partners, used what he termed a "model box" in his classes at Berkeley in the 1960s. It was about one square metre, topped with a sheet of frosted perspex, with holes cut into the sides at eye level at a certain scale. Students put their models in the box and could only look at their proposed designs at eye level, to avoid getting fascinated with how the design looked in plan or from above. A system of study like this might avoid some of the excesses and pattern-making characteristic of places like Melbourne's Federation Square, for example.
FJ: How do you situate Noguchi's work in the Asian Century, as we face an increasingly international practice as both designers and educators of landscape?
MT: Noguchi was unique in so many ways, not only artistically, but culturally as well. My experience has been that his landscape designs are appreciated by landscape architects, but they also annoy many of them. Conceived as artworks, they may lack basic amenities, with insufficient seating or shade. But Noguchi's intention was for these landscapes to be as much, if not more, about mental provocation as bodily comfort. His work also illustrates the importance of craft, maximizing the effect of stone and water and using materials to define and energize space. Noguchi always considered these as works of art – I don't worry about assigning them to any single category, however. He was really a Western modernist infused with a Japanese sensibility; it's not truly Japanese art. They are neither earthworks, nor landscape architecture as we know it, nor pure sculpture. So where do you put it? We can leave that to the critics and historians. Of course it really doesn't matter how it is labelled if the resulting places are "good."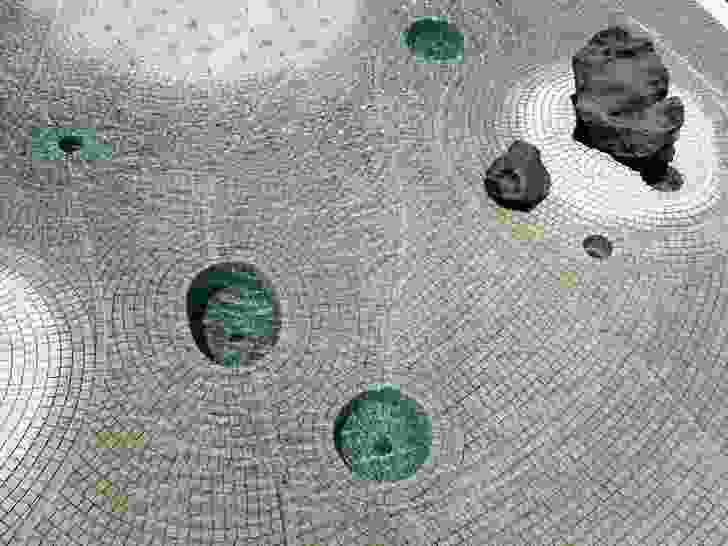 FJ: So if the landscape architect is the generalist and Noguchi is the specialist – have we lost the specialist?
MT: No – you get to be a specialist by neglecting consideration of a lot of other things. As I said, you can get away with it as an artist, but you can't get away with it as a landscape architect. However, there are some landscape architects … you know the Hargreaves Associates office? When they started designing their mounds, that was definitely involved with more sculptural properties. I saw a park in Los Angeles that James Corner had done [Tongva Park] and it was more or less Hargreaves' [in design style]. You know these wandering paths and mounds? The mounds were planted with agave and tall grasses and things, which I realize were probably to keep homeless people off them … but the plantings also kept everyone else off. In that area, almost half the park, all you can do is walk on paths and sit down. It reminded me very much of the gardenesque [style], except computerized and designed from above. There actually wasn't that much of the park you could use. And of course the part that you could use, which had lawn instead of these plantings, was where the homeless people were!
—-
Professor Emeritus Marc Treib visited Australia throughout October and November 2016, delivering lectures on the work of Isamu Noguchi at the University of Melbourne and Queensland University of Technology, and a seminar at the University of New South Wales. His most recent books are Austere Gardens: Thoughts on Landscape, Restraint and Attending (Oro Editions, 2016) and Landscapes of Modern Architecture: Wright, Mies, Neutra, Aalto, Barragán (Yale University Press, 2017).
Source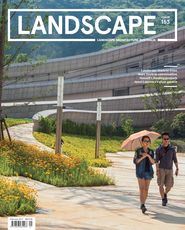 Practice
Published online: 12 May 2017
Words: Fiona Johnson
Images: Marc Treib, Tim Street-Porter
Issue
Landscape Architecture Australia, February 2017
Related topics