Loving life is easy when you are abroad. Where no one knows you and you hold your life in your hands all alone, you are more master of yourself than at any other time.
– Hannah Arendt ( Rahel Varnhagen: The Life of a Jewess, 1958)
It goes without question. Many North American landscape architects who have landed on our shores have had an extensive impact on both the theoretical and practical application of the profession. Many of these now classroom names helped shape the discourse surrounding landscape architecture within Australia. However, of late there has been somewhat of a "contraflow" – an undercurrent of Australian landscape architects emerging within the North American tableau. On my recent secondment to the US, I managed to sit down with three of these characters: Richard Weller, Professor and Chair of Landscape Architecture at the University of Pennsylvania, Philadelphia; Matt Grunbaum, associate at James Corner Field Operations, New York; and Victoria Marshall, Assistant Professor of Urban Design at Parsons School of Design, The New School, New York. We discussed, among other things, expatriate life.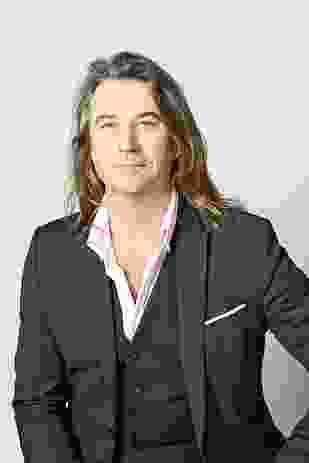 Alex Georgouras: What have been the most noticeable perceptions or prejudices toward Australian landscape architecture from your North American contemporaries? Are there any recurring examples of places, people or publications that you would send them to further ground them – a sort of personal canon of Australian work?
Richard Weller: I think people here [in the US] are aware that there is now some very good design in Australia, but it's a vague idea and bundled up with a general sense that Aussies punch above their weight in many fields of endeavour. To make the point about recent landscape architecture I refer people to the Sunburnt: Landscape Architecture in Australia book by SueAnne Ware and Julian Raxworthy. It's not just that America is myopic; geography still matters and Australia is remote and small in terms of how design culture flows around the world.
AG: You have stated that "landscape architecture has the breadth, the sensitivity and the interdisciplinary aptitude to lead the way in creating new urban ecologies." As an educator of students from across the globe, what attributes do you believe a landscape architect must possess to be useful regardless of geographical location?
RW: In addition to immersing yourself as deeply as you can in the place you are working in, landscape architects who aim to live up to the holistic nature of their profession need to read widely across the sciences and the arts and to interweave design theory and design practice. Interdisciplinarity is fine but landscape architects actually have to lead.
AG: You have been an educator in both Australia (University of Western Australia) and the US (University of Pennsylvania). What are the most noticeable differences in how these institutions deliver their programs and foster design culture?
RW: Well, a school like Penn has a very big legacy and everyone here feels implicitly obliged to respect it and build on it. The bar holds itself very high in that regard. More prosaically, students pay a lot of money for the privilege and so they want to get as much out of it as they can and we give them as much as we can. They don't just "go to uni," they live in the studio 24/7 and all the subjects are carefully curated to feed into it. There is also a constant flow of intelligence through the school: Philadelphia sits in the midst of the most innovative and competitive megaregion on earth.
AG: You have been appointed creative director of the 2016 International Festival of Landscape Architecture in Canberra. Has your time away from Australia given a more distilled view "from the outside in" of where Australian landscape architecture is currently placed? How will this inform the festival layout or themes?
RW: I want to avoid the idea of Australia as an object that can be seen better from a distance. However, I think now we can clearly see that the twenty-first and probably the twenty-second centuries are all about the dawn of the Anthropocene and how global capitalism, technology and ecological systems are enmeshed in it. If the nineteenth century was dominated by engineering and the twentieth was predominantly about architecture, the twenty-first, for better or worse, is ours. So, the festival's conference "Not In My Backyard" will explore this self-serving hubris through the eight lenses of new views, new stories, signs, cities, natures, techniques, practices and territories.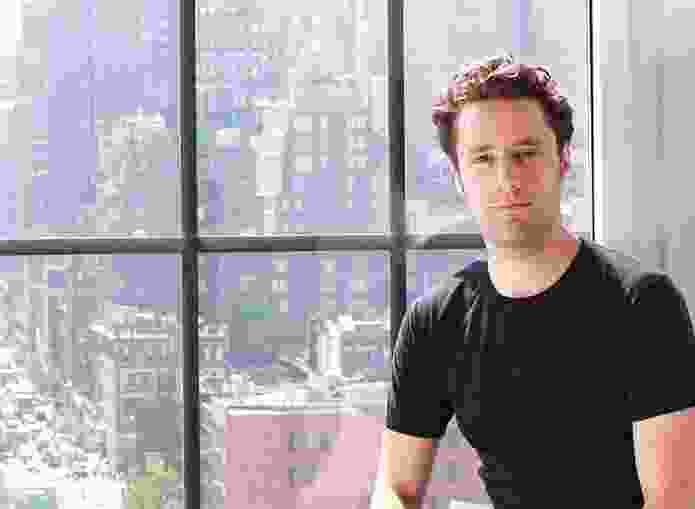 AG: Matt Grunbaum, you have been working in New York at James Corner Field Operations for more than five years now. What was the impetus for relocating and what are some of the challenges you have faced with the move?
Matt Grunbaum: I moved over to the US during the Global Financial Cr isis, so it wasn't an ideal time to be looking for work. It took close to six months to find a job – [I did] a lot of couch surfing and living off scraps. I had wanted to work in the US since studying landscape architecture; a lot of the designers and projects we studied came from the US. I was lucky that I worked at Oculus back in Australia for two reasons: firstly, Oculus helped me develop my skills as a landscape architect in a studio environment, and secondly, their work is known and respected in the US, which helped me get my foot in the door for interviews.
I knew I wanted to work for James Corner Field Operations since my first visit to New York, when I saw The High Line exhibition at MoMA. The graphic representation and the use of meadow planting in the urban environment was something that I had never seen before. Bob Earl (of Oculus) had met James Corner in Sydney around the same time I was looking to move to New York City and he gave me an extremely good reference that I am still very grateful for.
AG: I have seen some outstanding work by students of both the University of Pennsylvania and Louisiana State University. In particular, the professional level of graphic representation stood out. What is it that might distinguish Australian graduates from their US counterparts?
MG: I'll speak from my own experience with this – I found that in Australia I was able to work on a range of project stages, from concept to documentation and site visits, which helped me to develop an understanding of the full process for taking a project to reality. I found that my experience in construction documentation and site work helped to separate me from other candidates applying for the same job. My strong recommendation for anyone wanting to work in the US is to develop knowledge and skills across all aspects of the profession.
AG: It seems Australians are everywhere you look in New York. What is it about larger American cities that entices us away from home?
MG: The funding for public works projects and the number of high-budget and high-profile projects is greater in the US. Cities see the benefit in great open space and some even see it as a tourist attraction or an addition to other attractions surrounding it. I also feel that Americans tend to have a very positive outlook, a "can-do" attitude that is evident in both the realization of ideas like Silicon Valley and the strong entrepreneurial culture. The positive drive and outlook are infectious.
AG: Victoria Marshall, after completing your undergraduate study at the University of New South Wales (UNSW), you attended graduate school in the US. How much did this help you in establishing yourself, both academically and professionally?
Victoria Marshall: There is definitely an Ivy League alumni network and my education at the University of Pennsylvania School of Design granted me access to this. I completed a Master of Landscape Architecture with a Certificate in Urban Design in 1997. At this time, only landscape architects were engaging with design at the territorial scale, which was later coined landscape urbanism. I very much enjoyed this experience and on reflection I feel fortunate to have contributed to the school at such a formative time. I wanted to continue design research, and so after all of my professional interviews I happily accepted a non-traditional position as an artist assistant at Mary Miss Studio in Tribeca.
AG: You were part of formulating the first undergraduate urban design program in an art and design school in North America (Bachelor of Science in Urban Design at Parsons School of Design). How does this course vary from traditional Bachelor of Landscape Architecture programs?
VM: Typically urban design is taught as a senior studio and seminar for architecture and landscape architecture students. What we did was start with urban design as the foundation and then encourage students to branch out toward whatever discipline they felt close affinity with. Our urban design students have gravitated toward architecture and landscape architecture; however, students have also advanced into urban studies, art and socially engaged new media practices. The reason that urban design is traditionally taught as an advanced topic is because it is assumed that it is too complex for young people to understand. At The New School we took a different approach. We argued that young people in New York City and any city around the world have tremendous urban knowledge and their life experiences are important. They are often left out of decision making and their imagination of future urban practices with and for people and ecosystems is invaluable. Additionally, in the United States undergraduate education is often seen as a time for exploration. In Australia the undergraduate degree is more professionally oriented from the start, although this may be changing.
AG: In 2013 you were invited to lecture and critique at the UNSW landscape architecture graduate exhibition. How did the students' work differ from what you have critiqued at Columbia University, the University of Pennsylvania and the University of Michigan?
VM: [At UNSW] I was asked to comment briefly on the work of the students with an eye to their applicability in other cities. I observed that many projects proposed green infrastructure fragments or microclimate strategies that add up to a type of restructuring of urban social systems. This is a type of approach toward equitable urban change that is spatially complex. It is a practice that comes from within neighbourhoods and that is sophisticated as it engages the public realm as always in formation. I congratulated the graduates on this work. I also observed that many projects assumed a type of steady prosperity that Australia is enjoying at present. However, many cities around the world are changing rapidly and in uneven ways. I therefore encouraged the graduates to explore the role of landscape architecture theory, research and practice for places formed from crisis and stagnation, as well as from boom.
Source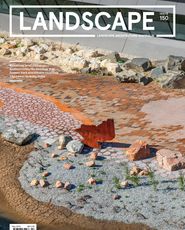 Practice
Published online: 4 Oct 2016
Words: Alex Georgouras
Images: Halkin Mason, Victoria Marshall
Issue
Landscape Architecture Australia, May 2016
Related topics