The Australian Institute of Landscape Architects (AILA) has announced the winners of the 2019 National Landscape Architecture Awards.
This year's program recognized 32 winners over 14 categories, with 13 projects receiving Awards of Excellence, and two individuals receiving President's Awards for their personal contributions.
Tim Arnold, AILA chief executive officer, said the jury was impressed with both the entrants' commitment to sustainable outcomes through green infrastructure and the focus on Traditional Owners as central to design development and outcomes.
"The modern world presents numerous challenges for landscape architects of today, but we are consistently seeing projects respond to common issues to create valuable contributions to our regions and cities."
Bendigo Hospital Project, Southern Parklands Framework and City Bikeways: North–South Bikeway were among the big winners on the night, all receiving Awards of Excellence in their respective categories.
The greatest number of awards was in the Civic Landscape category – with four awards given out in total.
"The future design and management of civic space is a very high priority for AILA and is the focal point of this year's International Landscape Architecture Festival," said Arnold.
The 2019 National Landscape Architecture Awards jury comprised Peta-Maree Ashford (jury chair), Ben Willsmore, Candy Rosmarin, Bridget Keane, Ezra Jacobs-Smith and Roderick Simpson.
CIVIC LANDSCAPE
Award of Excellence
Bendigo Hospital Project – Oculus with Paul Thompson
Landscape Architecture Awards
Yagan Square – Aspect Studios, Lyons Architecture and Iredale Pedersen Hook
Karratha Health Campus – Hassell
Malop Street Green Spine – Outlines Landscape Architecture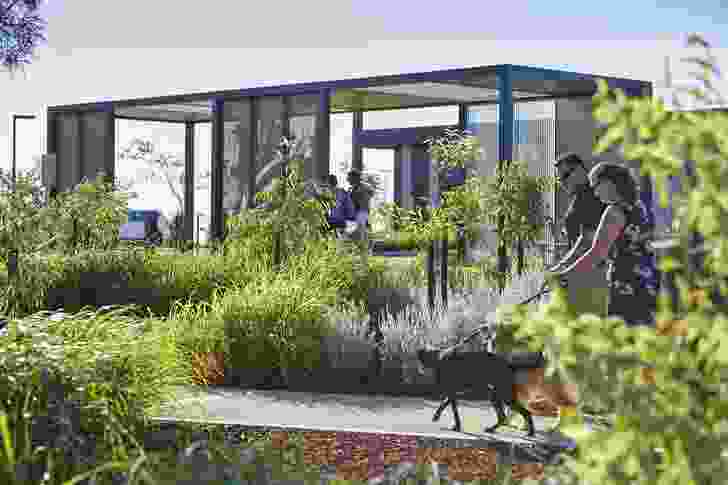 PARKS AND OPEN SPACE
Award of Excellence
Southern Parklands Framework – Tyrrell Studio in collaboration with Western Sydney Parklands Trust
Landscape Architecture Awards
Felixstow Reserve – Aspect Studios and Oxigen
Monash University Eastern Precinct Landscape – TCL (Taylor Cullity Lethlean)


PLAY SPACES
Award of Excellence
Sea Play on the Bay, Busselton – Plan E
Landscape Architecture Awards
Jo Wheatley All Abilities Play Space – Fiona Robbé Landscape Architecture, Horticulture and Playspace Design, Rotary Clubs of Nedlands, Subiaco and West Perth, City of Nedlands and Earthcare Landscapes
Hobart Legacy Park Community Hub – Playce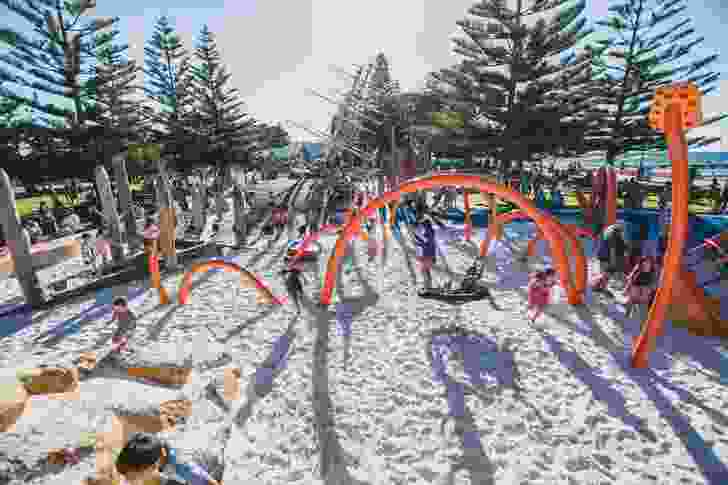 INFRASTRUCTURE
Award of Excellence
City Bikeways: North–South Bikeway – City of Adelaide
Landscape Architecture Awards
Caulfield to Dandenong Level Crossing Removal Project – Aspect Studios and Cox Architecture


CULTURAL HERITAGE
Landscape Architecture Award
Sunset Heritage Precinct – Hassell


LAND MANAGEMENT
Award of Excellence
Oxley Creek Transformation Master Plan – Lat27 and Oxley Creek Transformation
Landscape Architecture Award
Twenty-Year Delivery of the Waverton Peninsula Masterplan – Clouston Associates, McGregor Coxall, Hassell, CAB Consulting and North Sydney Council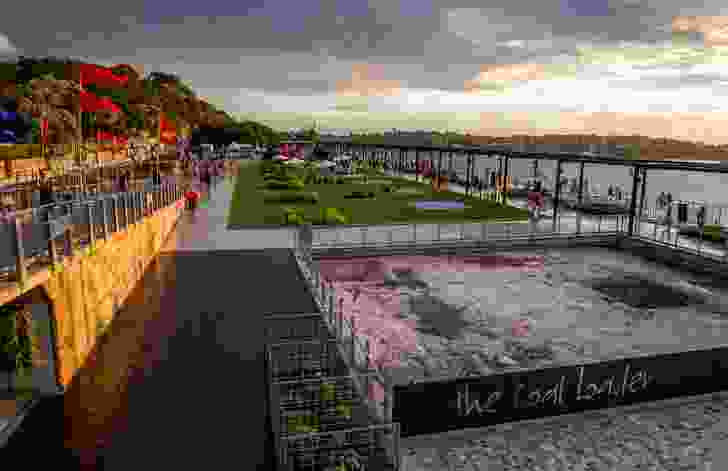 TOURISM
Award of Excellence
Yagan Square – Aspect Studios, Lyons Architecture and Iredale Pedersen Hook


URBAN DESIGN
Award of Excellence
James Cook University, Verandah Walk – Wilson Architects
Landscape Architecture Awards
Cooks to Cove GreenWay – McGregor Coxall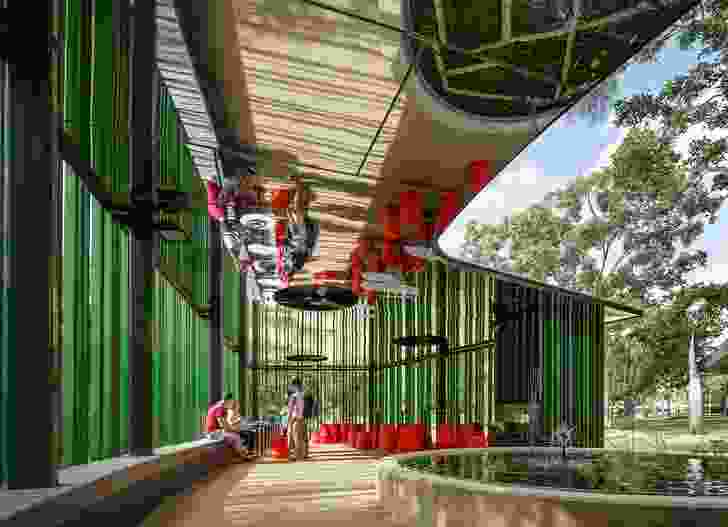 LANDSCAPE PLANNING
Award of Excellence
Moonee Ponds Creek Strategic Opportunities Plan – McGregor Coxall
Landscape Architecture Awards
Logan River Accessibility and Connectivity Concept Plan – Tract Consultants and Logan City Council
Western Sydney Parklands Plan of Management 2030 – Western Sydney Parklands Trust


RESEARCH, POLICY AND COMMUNICATIONS
Award of Excellence
ReCasting Terra Nullius Blindness – Deakin University in conjunction with Griffith University, University of Canberra, The University of Western Australia and Central Queensland University
Landscape Architecture Award
Collaboration Towards Cities That Thrive: Communicating The Role of Healing Gardens – Conrad Gargett


COMMUNITY CONTRIBUTION
Award of Excellence
Acknowledgement of Aboriginal Country Signage – Department of Planning, Transport and Infrastructure (SA)
Landscape Architecture Awards
Everyone Can Play: A Guideline to Create Inclusive Playspaces – Office of Open Space and Parklands, NSW Department of Planning, Industry and Environment, AECOM, JOC Consulting, Being Agency and Morpht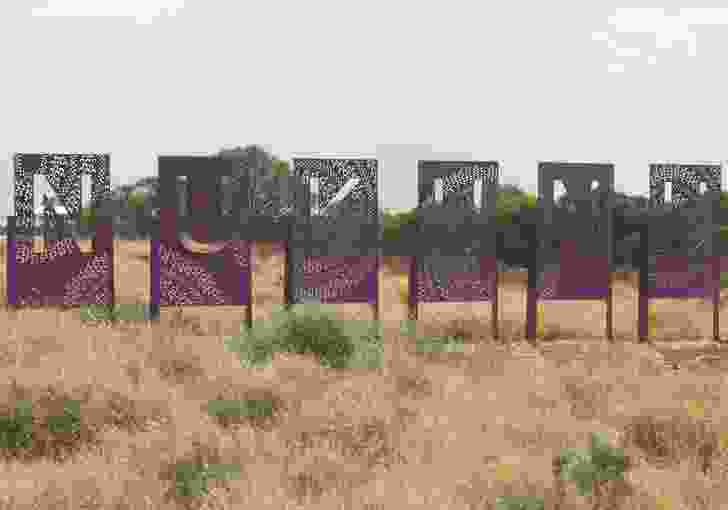 SMALL PROJECTS
Award of Excellence
The Lily Pads – Inspiring Place
Landscape Architecture Award
Eden Lane – RPS Group


GARDENS
Award of Excellence
Jones Residence – TCL (Taylor Cullity Lethlean)
Landscape Architecture Award
Twig House – TCL (Taylor Cullity Lethlean)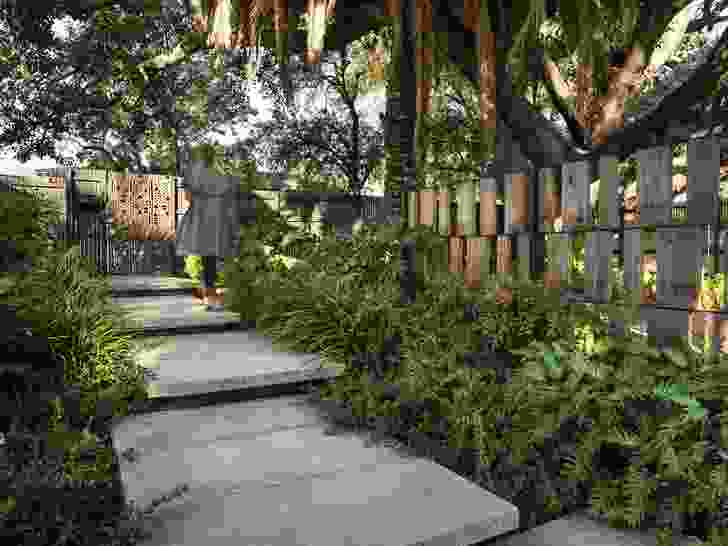 INTERNATIONAL
Award of Excellence
Collect and Connect: Resilient South City – Hassell Plus
Landscape Architecture Awards
Cultivated by Fire – TCL (Taylor Cullity Lethlean) with K1 Landschaftsarchitekten
Swan Lake Park – Johnson Pilton Walker



PRESIDENT'S AWARDS
Guidance Note for Landscape and Visual Assessment – Wendy Davies, Suzie Rawlinson, Alayna Renata, Chris Madigan, Ata Tara and Alan Chenoweth
Landscape Heritage Conservation Listng Project – Christine Hay, Colleen Morris and James Quoyle
Related topics