Project statement
This project is situated in Dharug Country, in Western Sydney. The subject of the Dirty Minds Project is a proposed twenty-hectare tertiary campus for the National Indigenous and Environmental Sciences Academy (NIESA). Embracing Aboriginal histories of food production, the Dirty Minds Project explores the potential for Aboriginal agriculture to address soil salinity and erosion while advancing the role of Aboriginal food production systems in sustainable food, textile and materials production.
Utilizing the educational program of NIESA, the Dirty Minds Project seeks to create an exciting learning landscape. Educating the broader community on Aboriginal histories and landscape practices, the project aims to foster emotive environmental learning of reciprocal landscape systems that tie us all to Country.
Dharug-led and managed, the project aims to galvanize Aboriginal agency. By advancing Aboriginal people as carriers of knowledge and transferring custodianship of public space to Aboriginal communities, we can begin to restore agency and cultural rights that have been diminished since European invasion. More than a pun on soils and education, the project embraces landscape architecture as a vehicle for rebellion and truth-telling. In doing so, the Dirty Minds Project illustrates a path for recognizing Aboriginal histories, while also joyfully proclaiming the opportunities that exist for all communities to work together for the good of Country and our First Peoples.
Source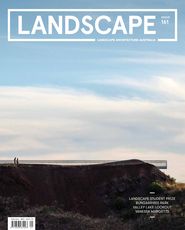 Issue
Landscape Architecture Australia, February 2019