The recent AILA International Festival of Landscape Architecture, held on the Gold Coast, was themed The Expanding Field: Charting the future of practice. Curated by creative directors TCL, it canvassed what people are doing in the field, what the possibilities and limits are of exploration and invention, and how these are being challenged and expanded by the larger forces and changes in the world.
Professor Elizabeth Meyer, who had used the term in her paper and subsequent publication at the Edge Too conference hosted by RMIT landscape architecture students in 1992, gave an opening address via prerecorded video. In "The Expanded Field of Landscape Architecture," Meyer followed the diagram that Rosalind Krauss used to explore how sculpture had expanded in the twentieth century, from being primarily objects to a far more varied set of spatial and material practices that intersect with architecture and landscape.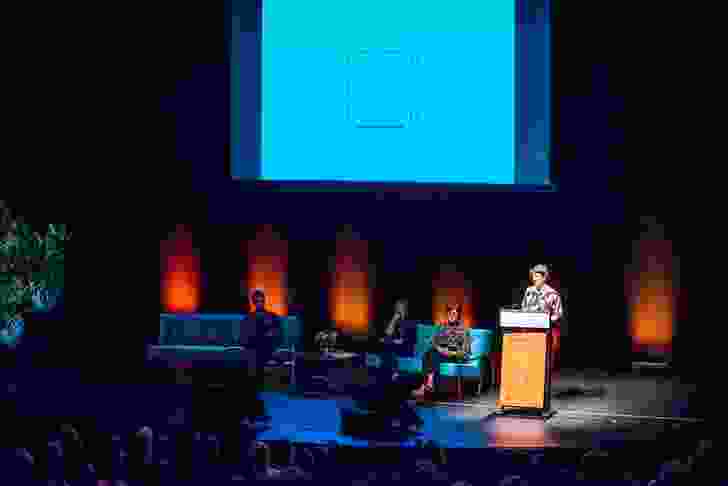 The power of this diagram lies in its ability to unpack categories and terms and see them in relation to others, understanding landscape and architecture as spatial ideas that can be practised rather than as fixed, discrete entities. Meyer reflected on the "expanded field" of landscape architecture over a quarter of a century later, asking, "To what end is our field expanding…to what end and for whom?" These questions returned to me frequently as I listened to the wide variety of presentations and performances over the following two days.
A significant presence of performance and diverse forms of creative practice, including music, film and dance, was one of the notable features of the festival and one of the clear benefits of AILA having chosen to adopt a festival form over the more conventional professional conference format. A beautiful performance and video work, Where Song Began, by musicians Simone Slattery and Anthony Albrecht created an atmosphere of stillness and wonder and focused attention on the vastness and intricacy of the world and its extraordinary array of life. It also sat between forms of visual and sonic image-making and place-expression, becoming another instance of field expansion.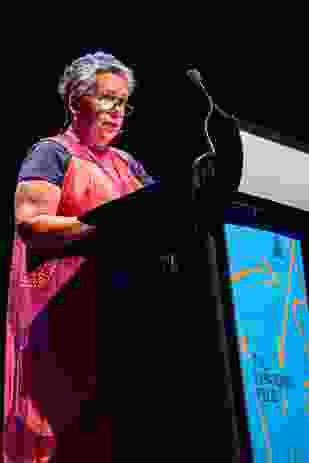 The festival also incorporated significant acknowledgement of Indigenous knowledge and histories and benefited from the participation of Indigenous Elders, practitioners and performers. As well as celebrating cultural practices tied very deeply to place, this raised issues of violence and dispossession that impact directly on notions of place, identity and landscape systems. Expansion of the field here is a question not of reaching outside the discipline, but of rearranging its own methods, systems and priorities so that Indigenous knowledge is seen as vital and inherently related to the ambitions of the profession.
One session in particular highlighted for me some of the issues of landscape architectural practice in the increasingly pressured global conditions of the early twenty-first century. Professor Richard Weller spoke about the continuing development of his project to design at a planetary scale, having documented a critical overlap between hotspots for ecological diversity and dramatically expanding cities. In the same session, Maria Gabriella Trovato spoke about landscape research and design projects in refugee camps, where almost minuscule opportunities are sought to enable people to transform their often precarious living conditions.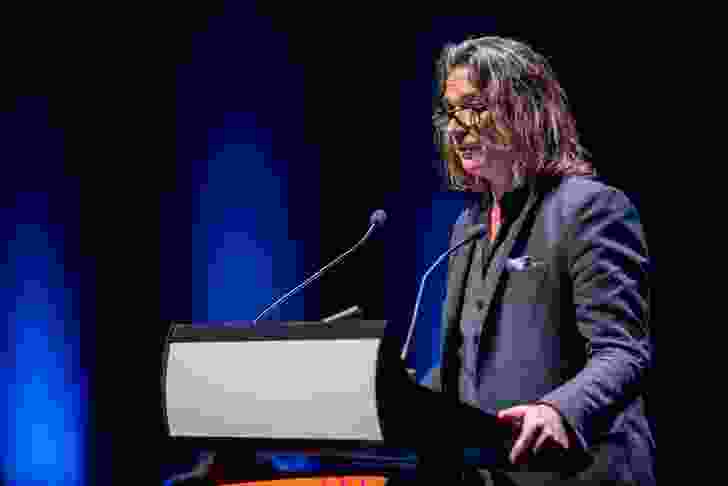 Given that the hotspots that Weller identified are largely on the peripheries of cities transforming at a rapid rate and in a largely uncontrolled way, it may be these more vulnerable forms of opportunistic micro-practice, which sit uneasily with the ambitions of a global practice of landscape architecture, that are able to work with such volatile and unpredictable conditions. An allied demonstration of flexible and creative structures for working was evident in a session on emerging forms of practice from predominantly early- and mid-career graduates across Australia, while other sessions addressed the creation of new and experimental modes of research.
Since experimentation is already a key part of much research, how are people experimenting with experimentation? The most entertaining version was presented by the UK-based Experimental Architecture Group, examining the ways in which technology and other non-living things are becoming more lifelike. The group has grafted together biotechnology, creative writing, alchemy, scrying and various other "pre-modern ways of understanding the world and having influence on it."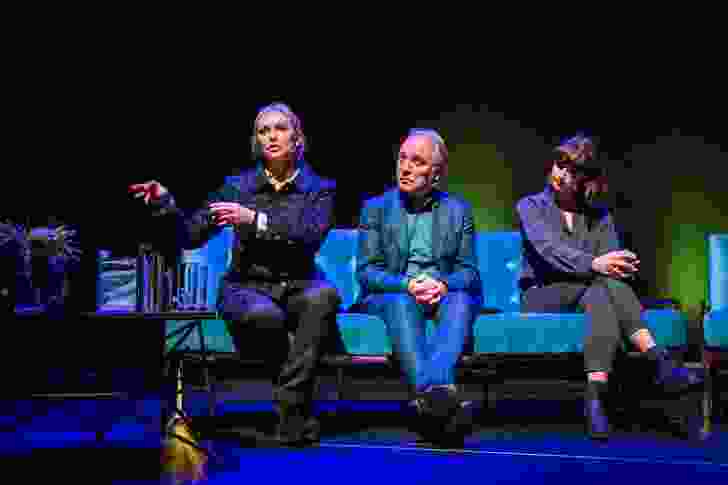 Reactions from fellow festival-goers to this body of work varied more wildly than for any other presentation. I wonder if this is partly due to the ways in which it seems to challenge or even violate some of the distinctions we hold strongly. Landscape architecture is often described as an art and a science, dealing with living systems and creating places for people, but what does it really mean to work in such different domains of knowledge and in what new or unexpected ways can this be done?
Having been asked to review the festival, I diligently wrote copious notes and then discovered that I couldn't read them (having written them in the dark). One of the few things that I could still read was this: "Corals lack predictive foresight." Humans can be a bit variable in that capacity also. As the coral keeps retreating, our ways of thinking, understanding and practising in the field of landscape architecture need to keep expanding. The Expanding Field set up a provocative and engaging way to continue this vital work.
The 2018 AILA International Festival of Landscape Architecture was held on the Gold Coast 11–14 November.