Jury citation:
The Point Nepean National Park Master Plan is a beautiful and sensitive way to build upon and strengthen a sense of community. The landscape architects have shown leadership in collaborating and developing the precinct in conjunction with Aboriginal traditional owners and Parks Victoria.
Overall, the jury felt that the masterplan provides a good foundation for the site. It demonstrates leadership qualities that foreshadow an excellent directional framework for the visitor experience within the park.
Location: Mornington Peninsula (VIC)
Aboriginal Nation: Boonwurrung
Read more about the project here.
Source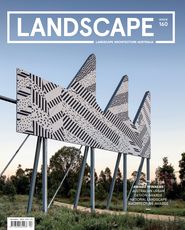 Issue
Landscape Architecture Australia, November 2018