Jury comment
The space beneath our cities' infrastructure is often left over and misused, sometimes dangerous, but mostly forgotten. This modest project under existing pedestrian and rail bridges on the shores of the Parramatta River gives meaning and function to such spaces, rediscovering value for local communities and other users.
The project reconnects communities and spaces previously separated by road and rail. Now people stroll, cycle or run around the peninsula – the work is both a new destination and a link. The design fuses the infrastructure context with the natural opportunities of the foreshore park. Lighting, landscape elements and detailing encourage mixed uses over both day and night and contribute to improved quality of experience and definition of the space.
The John Whitton Bridge Open Space demonstrates how landscape architecture can contribute to the creation of a complex multi-use public domain that provides function, connectivity, amenity and social engagement. It shows how reprogramming everyday uses, along with careful design and implementation, can encourage social engagement and provide safe access. This approach is relevant to other ubiquitous urban spaces – boat ramps, paths, foreshore car parking and other leftover waterfront spaces – and serves as an exemplar for future work.
Credits
Landscape architect
Consultants

Civil engineer Taylor Thomson Whitting
Lighting design Arup
Structural engineer Cardno

Site details

Location Sydney, NSW, Australia
Site type Urban
Category Landscape / urban design
Type Bridges, Parks

Project Details

Status Built

Client

Client City of Canada Bay
Website canadabay.nsw.gov.au

Source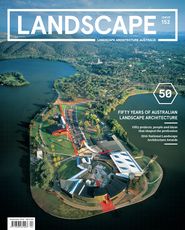 Issue
Landscape Architecture Australia, November 2016
Related topics