Jury comment
GASP stage 2 is a highly site-responsive civic and cultural space with an incredibly beautiful landscape as backdrop. Applying a "build it and they will come" philosophy, the project provides a stage for people to engage with Wilkinson's Point through art and experience of place.
The project is tactical and precise. Its sweeping arc boardwalk and entrance provide a sequence of spatial experiences that are deeply embedded in the site. Exposure to the weather and water is balanced by cloistered courtyards; concrete expanses and found objects are juxtaposed with temporary artworks and refined seating arrangements. Importantly, this once vacant and disused site has been reconnected to the now well-established cultural and natural precincts that recently reinvented Tasmania's civic identity.
It has captured the imagination of locals and visitors as well as being recognized nationally and abroad. It has acted as a stimulant for renewed interest and investment in the local economy. The project is already delivering social, economic and environmental dividends and is to be commended for achieving this outcome with a fairly modest public investment.
Credits
Landscape architect

McGregor Coxall
Sydney, NSW, Australia
Architect

Room11
Australia
Site Details

Location Hobart, Tas, Australia

Project Details

Status Built
Category Landscape / urban
Type Culture / arts, Public / civic

Client

Client name Glenorchy City Council and GASP!

Source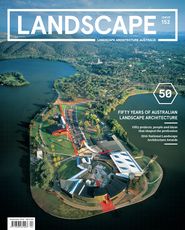 Issue
Landscape Architecture Australia, November 2016
Related topics