Gold Coast council has revealed early plans for a 200-hectare park that it says will be the most important public space in the city.
The Greenheart project will create a park roughly similar in size to Sydney's Centennial Parklands that can hold more than 25,000 people at any given time.
A draft preliminary masterplan imagines a park with a variety of informal leisure areas, rejuvenated wetlands and a large-scale formal sports precinct. A "green heart interpretive centre" and a prominent central "green avenue" also figure in the draft.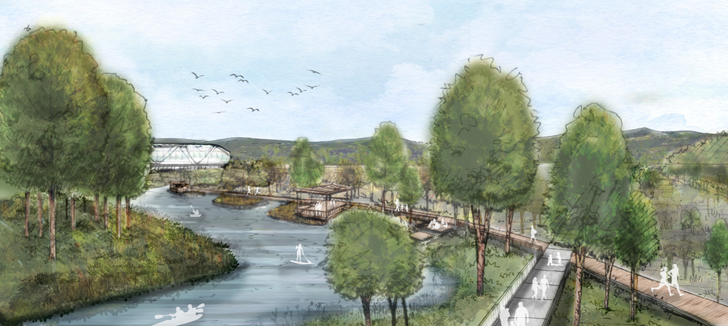 The site identified in the draft preliminary masterplan stretches from Robina to Carrara, and would need to be regenerated and transformed to meet the stated goals of the project. The council said that this would involve "the largest urban biodiversity reforestation project in Australia," creative a "unique urban forest, wetlands and waterways, which will be a mecca for native wildlife."
More details will be available once the plans have been presented to the council at its first meeting following an election on 28 March.
The creation of the Robina City Parklands, currently underway, would form the first stage of the Greenheart project.
Related topics