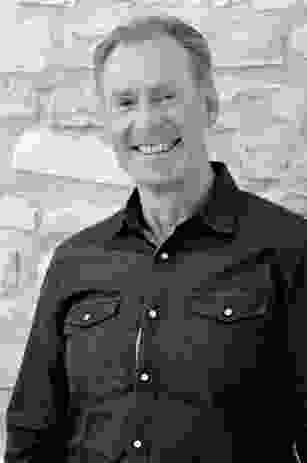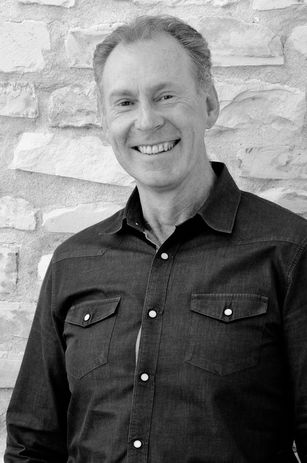 Australians sense a natural accord with the landscapes of California and their essentially Mediterranean characteristics. The geographical and botanical parallels were understood in the nineteenth century and openly discussed a hundred years ago.1 Much of south-eastern Australia and the central coastal region of California has an austere beauty, with relatively untouched landscapes where mountains meet the sea.
The beautiful Californian coast and its hinterland – known to many through visiting the Pfeiffer Big Sur State Park, the Sea Ranch or the Napa Valley – are characterized by a rugged Pacific edge backed by folded hillsides covered in golden, grassy meadows or forests of native oaks. Warm days and cold ocean currents can produce misty fogs that mysteriously shroud the terrain, yet may suddenly disperse.
In California after World War II, ideals of healthy outdoor living were promoted through innovative architecture and landscape design and the readily available Sunset magazine. Popular culture acknowledged the charms of the wilderness and walks in redwood forests, discussed gardens that did not emulate English or New England models and showed stylish modern houses with sheer glass walls opening onto expansive lawns and generous decks. The grounds of such houses would be overhung by ancient live oaks, with a barbecue, hot tub or free-form swimming pool close by.
The seductive imagery of an ultimate modern lifestyle that emerged from California in this period influenced Australian houses and gardens from the 1960s onwards and promoted a pattern of relaxed indoor/outdoor living.
Only a handful of Australian designers have pursued careers abroad and achieved international recognition. In terms of architects, think of Peter Wilson of Bolles and Wilson in Münster, Germany; Carl Pickering of Lazzarini Pickering in Rome, Italy; and Kerry Hill of Kerry Hill Architects and WOHA's Richard Hassell, both based in Singapore, but with significant reach across South-East Asia. London-based Marc Newson is a recognized leader in product design and Bernard Trainor is a California-based landscape designer honoured with a monograph by Princeton Architectural Press,2 with a second volume under consideration.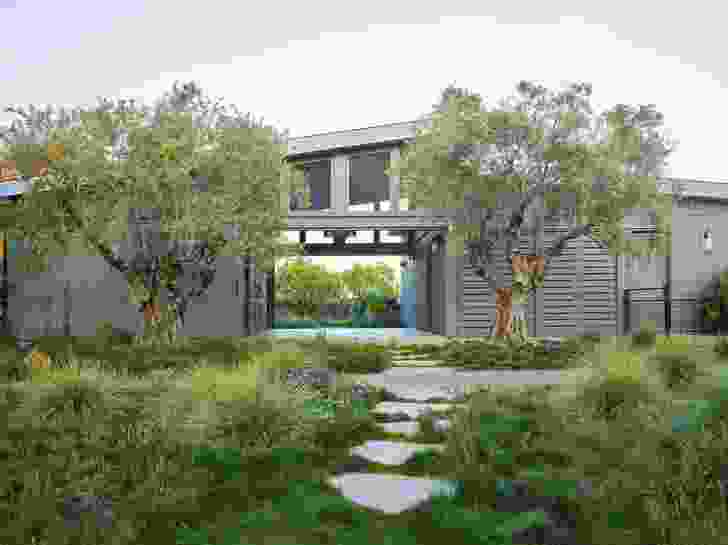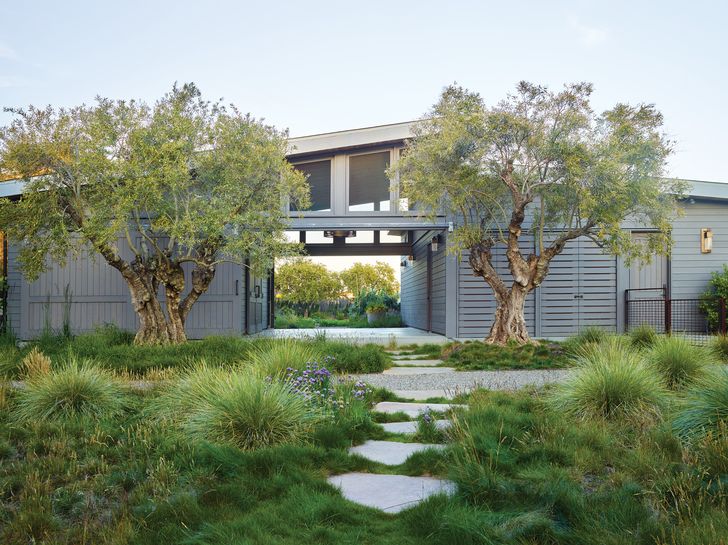 Trainor grew up in Melbourne and on the Mornington Peninsula, where through surfing and sailing he experienced and came to appreciate the natural environment, its innate beauty and its mood changes, and the excitement of leaving the familiar shore. He studied horticulture and garden design in Melbourne and won a scholarship to further his education in England. Attending the English Gardening School at the historic Chelsea Physic Garden, he puzzled over the English maxims and how they might apply to his future career, but later appreciated the disciplined, methodical patterns gained from the tutelage. He met distinguished gardeners Rosemary Verey and Beth Chatto, and gained the chance to work with Chatto. Trainor was inspired by her conversion of a gravel carpark into a spectacular drought-hardy garden, planted with attractive and resilient plants.
Following interludes working in Britain and Australia, he went on to manage an estate in California that required significant landscape works. The project jump-started a small landscape design and contracting enterprise that became, in 2002, a landscape design studio based in Monterey. The seaside town, made famous by John Steinbeck's novels, is some three hours' drive south of San Francisco, adjoining Carmel-by-the-Sea. Both are old Spanish settlements, subsumed by the USA in 1846, from the then-independent Mexico. By the latter part of the twentieth century the exquisite countryside out from Monterey and along the Californian coast had become a focus for well-to-do Americans who aspired to own a fine house and garden, thoughtfully integrated within a magnificent natural setting.
The office of Bernard Trainor and Associates started out with small projects and a pressing need to establish what would complement existing plantings and thrive with the local soils and available rainfall. Sites were carefully examined to verify the native flora and an exploration of traditional plant nurseries ensued, with important contacts and wisdom gained and key suppliers identified.
Fortunately, earlier pioneering individuals such as Carmel Highlands-based plant explorer and seed merchant Lester Rowntree and Los Angeles horticulturist Theodore Payne had, during the twentieth century, explored, propagated and promoted the native flora of California. Their endeavours ensured a growing appreciation of indigenous species and increasing availability through specialist nurseries. Some of the remarkable Californian plants include the Quercus agrifolia (California live oak), Cupressus macrocarpa (Monterey cypress), Arbutus menziesii (Pacific madrone), Aesculus californica (California horse-chestnut), Ceanothus thyrsiflorus (blue blossom), Romneya coulteri (California tree poppy) and Lyonothamnus floribundus ssp. aspleniifolius (Catalina ironwood).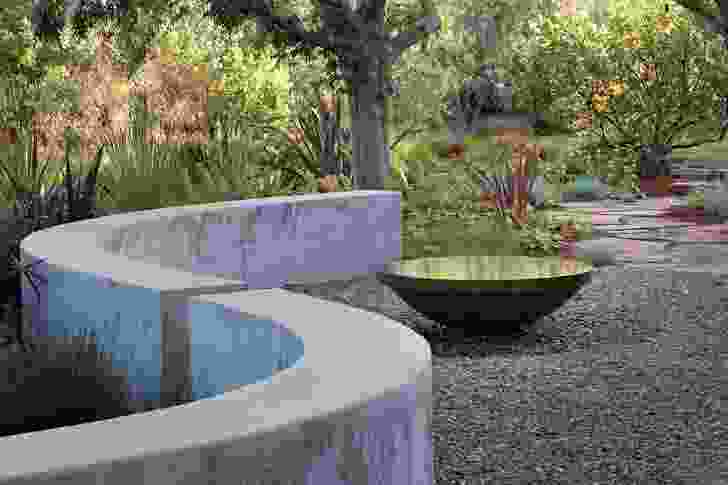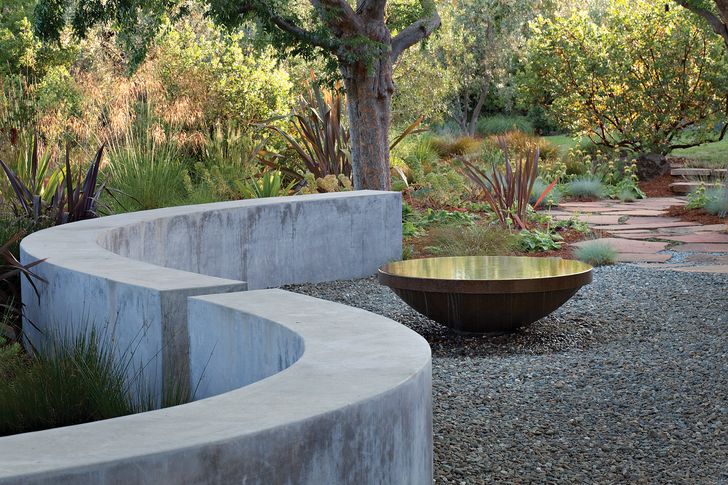 Over the past fifteen years Trainor's practice has grown to an enterprise of thirteen people, with horticulturist David LeRoy and landscape architect Ben Langford as key members. The practice is housed in a handsome old fieldstone building in the historic centre of Monterey; tubs of hardy succulents fringe the building and bougainvillea clambers up its walls. Trainor stresses the collaborative nature of his team and the worthy qualities of each member, yet the outcomes demonstrate a consistent, single-minded approach. As the office has become better known and its work widely published, significant relationships have been established with leading architects, landscape contractors and key clients. Trainor freely acknowledges that they have all made important contributions to outstanding projects.
So what are the key characteristics of a landscape design by the studio of Trainor? After visiting a number of established gardens set in private enclaves high among the wooded hills behind Monterey, one has an impression of calm, harmonious places, where thoughtfully designed modern houses have been settled into a superb setting. Natural features and existing trees anchor the landscape design. Massed lower plantings in understated hues meld with grey gravel, pale concrete and natural stone to create a sense of harmony. Sheltered courtyards and foliaged terraces provide outdoor living areas, which transition into the wider landscape through careful planting. A simple flagstone path might wind its way toward a lookout, encouraging exploration, and often a pool of water in a linear trough – in essence, a generous lap pool – leads the eye toward a distant view.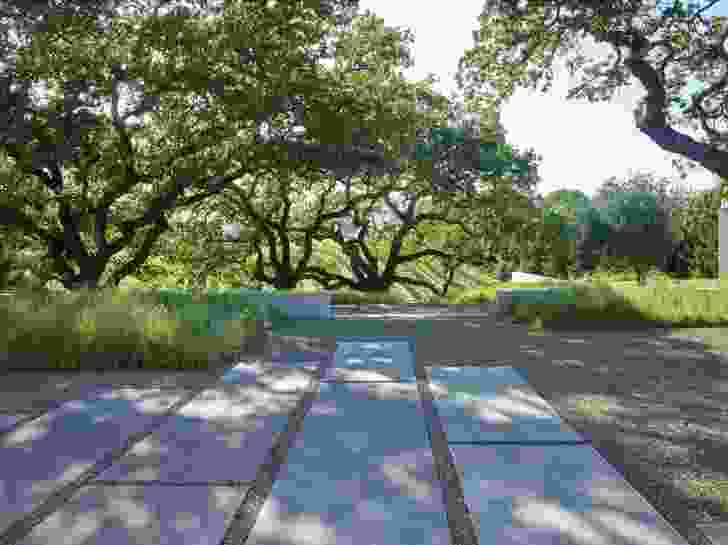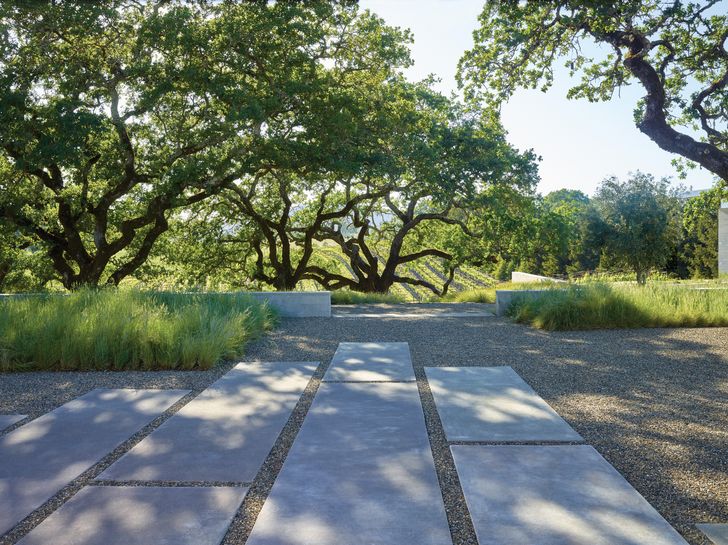 Other characteristic elements include: a gravel driveway cut into the terrain, edged with walls formed of small, tightly packed fieldstones, with native oak forest to each side; forecourts defined by low walls in the finest off-form concrete or rusty weathering steel, with massed banks of bronze-tipped grasses like Chondropetalum tectorum (small cape rush) or grey/mauve lavender; and repeated clumps of grasses and low shrubs that provide broad sweeps of unified colour and texture. Larger courtyards are centred on a fountain, sometimes a handsome stone boulder with water gurgling forth from its peak and disappearing into raked gravel below (compact ruddy-barked madrone trees are used to define and shelter the space, underplanted with Woodwardia ferns), while smaller, intimate courtyards may be partially enclosed, with a sculptural boulder, chaise longue or tree accenting the plain walls and raked gravel floor, providing a Zen-like interlude.
Trainor's understated, minimalist approach has a Japanese feel to it. He uses lawns to provide a smooth outdoor terrace – the use of a distinctive local perennial grass, such as Koeleria macrantha (prairie Junegrass), giving the slightly ruffled effect of a much-loved green Wilton carpet. Staggered linear planks of low-key stone or precast concrete create informal terraces and paths easing across the planted ground; long, low walls and huge flattened boulders provide horizontal delineation, breaking up planting and underlining perspectives, their linear forms often echoing the lines of the house; views from within the houses are carefully framed, with the sequential experience of moving through the gardens offering considered interludes and outlooks; and swimming pools, long and rectangular, are often used to focus a vista. The shape allows for a rollback cover, keeping the pools clean and childproof when not in use, and enabling heating in colder months.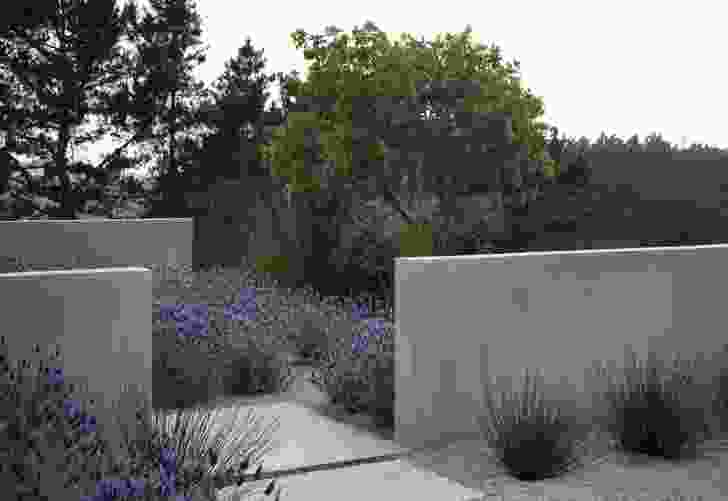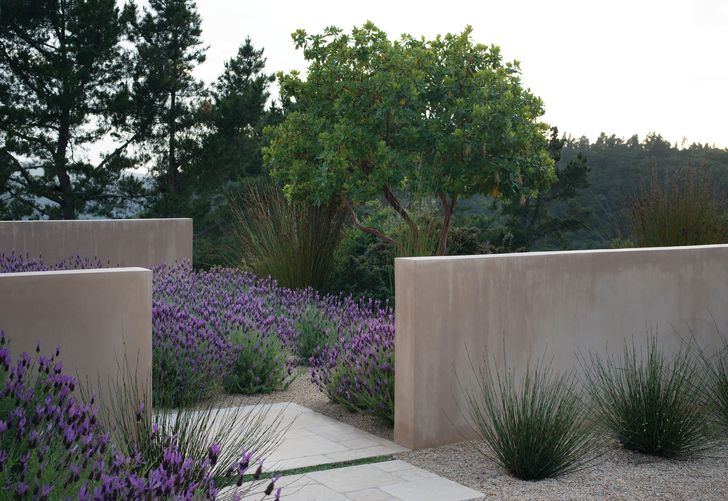 Trainor appreciates the wonderful design opportunities that have come to him in recent times. In addition to the country estates, there are compact city gardens in San Francisco and its environs with a different set of possibilities, and even a garden for an old client on Nantucket, off the coast of Massachusetts. Recent projects include the settings for new wineries. He told me that deep down he aspires to other challenges, such as the design of a city park or the heartland of a university campus.
The west coast of the USA can be seen as a centre of American business innovation, and its successful and aspirational individuals are often prepared to explore new ideas in architecture and landscaping. It's a special place and moment in time where great ideas can be realized, and Trainor acknowledges that he and a handful of contemporary landscape designers – including Andrea Cochran, Pamela Burton and Ron Lutsko – have been privileged by the special opportunities put before them.
While painting can be seen as two- dimensional, and architecture and sculpture as three-dimensional, it is landscaping that embraces the fourth dimension – of time, evolution and change. Perhaps one should view successful designed landscapes as the ultimate art form, where one moves through a sequence of changing pictures – which, unlike a movie, are enjoyed at one's own pace.
Trainor's work deserves wider recognition for its appreciation of place and place-making. Trainor notes in nature "the honesty of its patterns" and seeks to build upon them. Real time spent evaluating the site and its characteristics is vital. "One must take a wide lens view of the landscape; it takes a long time to grasp the nuances of a particular landscape," he says. Poor soils deserve tough plants. And the impact of the lengthy recent drought is colouring his current thinking to ensure that his gardens will survive such vicissitudes.
His designs may look effortless, but they require detailed consideration and discipline. There is a gentle, sequential transition from the highly civilized core toward informal margins and the broader landscape. As he states in 2013's Garden Voices , "Never compete with the landscape, try not to compete with the architecture."3
Bernard Trainor will be speaking at the Australian Landscape Conference, to be held 23–27 March 2018.
End notes:
1 . Mrs Philip Martineau, Gardening in Sunny Lands: The Riviera, California, Australia (London: Richard Cobden-Sanderson, 1924).
2 . Susan Heeger, Landprints: The Landscape Designs of Bernard Trainor (New York: Princeton Architectural Press, 2013).
3 . Anne Latreille, Garden Voices: Australian Designers – Their Stories (Melbourne: Bloomings Books, 2013).
Source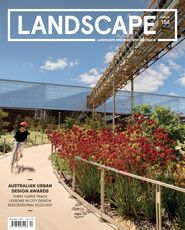 Practice
Published online: 5 Feb 2018
Words: Howard Tanner
Images: Jason Liske, Marion Brenner
Issue
Landscape Architecture Australia, November 2017
Related topics