Typically, for landscape architects, the term "landscape" brings to mind a swirling gallery of definitions. These definitions – collected over time, project after project – add to our mental library, shaping the way we define the term that defines our profession. From high-profile parklands to bespoke residential gardens, "landscape" has come to refer to clearly defined pockets of outdoor space in which we are engaged to create useable, functional and aesthetically pleasing designs.
But what about the ancient, wild landscapes of the remainder of the continent we call home? What of the landscapes that are unbounded, untamed, undefined? The landscapes that do not need us to manipulate, push and pull at them, creating levels, layers, making our mark. Is there a role for landscape architects as stewards of this wide brown land of ours?
The Australian wilderness comprises some of the most unique and diverse landscapes in the world, from Western Australia's Bungle Bungle Range to the Northern Territory's Kakadu National Park. Beyond the aesthetic these landscapes are layered with a network of ancient walking tracks that contain the tales of the world's oldest living civilization. For Australia's first inhabitants these ancient pathways are not only physical tracks, they are also "songlines," dreaming tracks of both foot and soul. For the magic of a path lies in the way it is discovered – through our feet. Not defined by ownership or law, their protection and maintenance is the responsibility of all those who call this land home. These ancient pathways are in themselves custodians of our past, guarding the history of our land – they are landscapes of the human heart.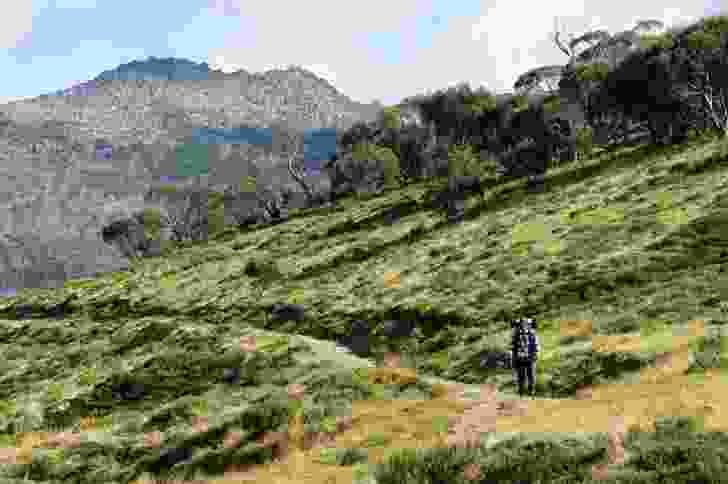 Prior to the invention of cars and sealed roads, ancient paths were walked and experienced at a slower pace, allowing time for the landscape to unfold and reveal itself and, in doing so, permitting the walker time to think, inspiring personal growth and opening a dialogue between land and mind. Pathways are, therefore, a journey onwards as well as inwards. In our increasingly fast-paced world, the realization of this notion has never been more relevant. As our lives move online and indoors it is ever more important to take the time to truly connect to the ground we walk on, reorientating ourselves towards the inner landscape of our soul.
Many a naturalist writer and poet has found in Europe and Asia ancient routes about which to write and wax lyrical, yet here in Australia the lack of concrete bricks-and-mortar evidence means our ancient routes go unnoticed. However, the soon-to-be opened Bundian Way, located in south-east New South Wales, tells a different story. Predating both the Silk Road and the paving of the Roman Empire, the Bundian Way Aboriginal trail is thought to be more than forty thousand years old and traverses some of Australia's wildest terrain. The 360-plus-kilometre route tracks from Targangal (Mount Kosciuszko) to Bilgalera (Fisheries Beach) in Tullemullerer (Twofold Bay) and was historically used by the local Aboriginal people to link the Monaro Tablelands to the coast. Notably, it enabled Aboriginal people to make the long journey west to the Snowy Mountains for the Bogong moth season in summer, as well as east for the whaling season in springtime. Then, when European settlers arrived, Aboriginal people used the ancient route to guide them through the wild countryside.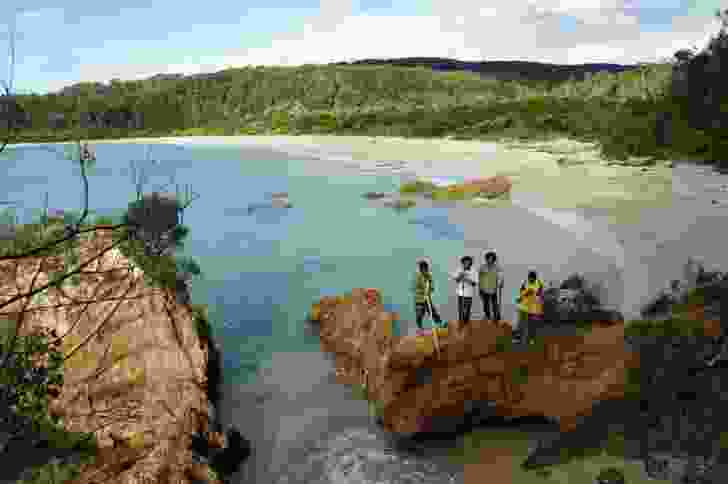 This large tract of land gives a snapshot of a continent that is wild, rugged and diverse. It captures seasonal and regional change in one sweeping gesture. As snowstorms cover the highest peaks of Mount Kosciuszko in cloaks of winter white, foamy waves crash on the shores of Twofold Bay. In one year this path may weather drought severe enough to run rivers dry, then be inundated with life-giving floods, only to be scorched dry once more by raging fire. Plant species found here tell tales of wind and water patterns as they drift across the valleys, carpeting the landscape in a patchwork of colour.
In discovering the Bundian Way we uncover a pathway back in time, as well as a pathway to reconciliation in the future. By tracing the footsteps of our predecessors and unearthing our shared history we are participating in the creation of a new way of interacting with each other and our landscape. The Bundian Way is both an acknowledgement of the connection between Aboriginal people and the land, and a celebration of the shared history between Australia's first inhabitants and later European settlers. It celebrates the culture of walking, of connectedness to country, of connectedness to soul. It is proof that in this modern day the old ways still remain.
The Bundian Way was the first Aboriginal pathway to be given heritage status, an accomplishment achieved in 2013 through the combined efforts of chief project officer John Blay (who has published a valuable book on the subject), the Eden Local Aboriginal Land Council and the Aboriginal community, notably B. J. Cruse and Uncle Ossie Cruse. This team has been working tirelessly since 2003 to survey (on foot), map and gather information from myriad geographical, historical and Indigenous sources, all in search of "the Way."
At the time of writing, the Bundian Way is set to be open in parts over 2016, a masterplan has been developed and architect Glenn Murcutt has been commissioned to design the architectural structures. Yet lack of government funding for public infrastructure means that there is still a way to go in opening the Bundian Way to the public, enabling it to be experienced and promoted, as it so deserves.
Such projects speak to the very heart of the landscape architect. Beyond the allure of the well-funded, high-profile commercial project, there are those that strike a more emotional, human chord, and it's those projects that we should be participating in to continually reinvigorate and strengthen our profession. And so these questions must be asked: Are we doing enough to educate ourselves on the lore of our land? Are we achieving success as mediators of the relationship between human and nature? Along with striving for environmental awareness, are we also striving to be conscious of the culture and history of our Australian landscape?
Further reading:
John Blay, On Track: Searching out the Bundian Way (Sydney: NewSouth Publishing, 2015).
John Blay, "Pathways of the ancestors," Australian Geographic, vol 92, Oct–Dec 2008, 44–45.
John Blay, "Moving forward: After its listing on the New South Wales Heritage Register, can the 365 km Bundian Way bring benefits to the Aboriginal community?" Historic Environment , vol 26 issue 1, 2014, 34–44.
John Blay and Eden Local Aboriginal Land Council, "Report on a survey of the Bundian Way 2010–2011," The Bundian Way website, bundianway.com.au/bundian_survey.htm (accessed 15 February 2016).
Source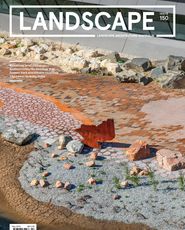 Practice
Published online: 28 Sep 2016
Words: Sophie Wilkinson
Images: John Blay, Nullica Parish Map, 1st edition, 1885
Issue
Landscape Architecture Australia, May 2016
Related topics